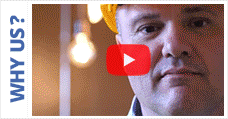 Custom postcard magnets are perfect to put your promotional message at the front-and-center. These printed magnets are more than standard mailers and they offer ample capitalization opportunities for marketers to position their brand information. Offered in rates of First Class Mail postcards, these customized magnets make effective and affordable branding item. Save on online design proof, art setup and full color printing because their prices are included.


Magnetic Postcards According to the Direct Marketing Association, promotional postcard magnets are 51.9% effective than regular promotional postcards and are retained for longer time over refrigerator doors or work tables. No wonder, many businesses are offering these logo printed magnetic postcards as pre-mailers. A market research by PPAI suggested that marketers who sent pre-mailers could attract more focused traffic to their booth (47.9%) than others who have not spent a dime on pre-selling.
With CustomMagnetsDirect.com, you can make your choice from a thoughtful selection of promotional postcard magnets printed with your text, photo, and company logo. You can either upload your own artwork at the end of the ordering page or send it to us at art@Cmagnets.com. When imprinted with eyeball grabbing color schemes, these personalized magnets can draw your client's attention to your brand.
Custom imprinted postcard magnets are perfect for promoting your brand or expressing happiness about personal achievement such as a wedding, birth announcement, business achievement, etc. Our collection of magnetic postcard mailers features some hot sellers such as magna- fold postcard magnets, postcard business card magnets and peel postcard announcement magnets.
We offer the best prices on these magnetic postcards than any other online store that sells personalized magnets. Small budget marketers can always make savings on artwork, online design proof and design assistance because they are offered FREE. You only pay exactly what you see on the website! No hidden fees.
If you do not see that punchy custom postcard magnet in this collection, don't hesitate to approach us. We are available at 855-762-4638 (Toll Free) or mail us at info@Cmagnets.com.