9 Football Themed Promotional Ideas To Score A Marketing Touch Down
The football season is on and the superbowl excitement  is still fresh in everyone's minds  So, how your business can be football ready to earn your share of football revenue?
America is run by Football during the six-month season. With so many leagues and NFL games on the cards, there is something exciting happening at every corner of the country. Here are some football themed promotional ideas for you to leverage on the football season and pick up a theme that will best suit your market.
Millions of football fans watch football in sports bars and big screens and indulge in football themed activities in their social media during football season. It is indeed a great time to tweak your promotions on a football theme. Not just sports clubs or media companies  can make the best of the football season but any marketer that wish to put their brand  on center stage will find it a perfect time.
Nearly half of the people in the world follow the game of football seriously and one fifth of them actually participate in the sport. Turn the football fever into your favor to stand out in the competition, attract and retain consumers and bring in some fresh ideas to your branding with these highly engaging brand campaign ideas.
1.Sweepstakes
Drive the participation of football fans by handing out appropriate giveaways during the football season. Choose a football themed contest prize and see how your competition will be over registered in no time!
If you are involved in fundraising for high schools or booster clubs you can consider football Jerseys for the fans. Planning to organize a football game in the college level? Free tickets will make a great way to bring in the crowd and to get across your message.
Sponsoring a professional league? Think about big game parties, sports bars discount coupons or man-cave style room makeovers for your audience. It will easily get your fans talk about your brand and the unique campaign style.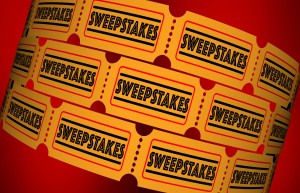 2.Photo contest
An all time favorite in campaign ideas for all types of marketers, photo contests will get people to upload their best game moments and fan pride in their snap shots. Share these snaps in your social media platforms and give away prizes for the first three best entries selected by your audience. It will make a truly engaging way to discuss both football and business! You can run this contest on a weekly basis to keep the tempo up and retain the interest of your participants.
3.Prediction Of The Final Score Of The Game!
Prediction is another publicity idea to keep your audience on their toes and make your campaigns brisk and interesting! Encourage your participants to predict the final score of the big game, share these predictions online and the winner will get the prize based on the actual result of the game.
This game makes your campaign more interesting and above all will ensure better interaction among the participants. The excitement that gets pent up as the final match day closes in is beyond words!  Try it to believe it!
4.Football Polls
Polls have been a proven way to engage the audience. Not just in sports but elections, product launch, social causes and much more.  You can get the audience poll on the best player of the match, best coach, best team T shirts, and in fact anything that is interesting. It makes a fun way for the audience to express their opinions and be part of your branding campaign as well.
5.Promotional Materials – And Tons  Of It!
The best way to get the word about your business is through freebies. Sports schedule magnets will make a great reminder of the games on cards and will get people on to the stands. These full color magnets will get a proud display on the fridge doors of the customers not just during the football season but even beyond it.
6.Incentives
Use interesting handouts like save the date magnets as a budget friendly way to advertise a game day event or a tail gate party that you are organizing. These can be even be turned into customer incentives to build up a buzz and boost sales.
For instance, imprint discount codes or combo deals on these full color magnets will bring back your prospects to your stores promptly.
You can even make your call to action message something more power packed "Bring this magnet on game days with a friend, and get two drinks for the price of one!" This message will get not one but 2 persons in the door. See how these freebies make some extra sales and more importantly new customers!
7.Social Media Campaigns
Social Media Campaigns have always been a successful method of reaching your target audiences, and they aren't going anywhere soon! Budget friendly and extremely effective, social media is a great way to engage your customers directly and make your message well heard.
Announce free tickets to local football game or football season discounts, fun contests, raffles and more on social media to reach out to the big crowd.  You can even ask your followers to share or re-tweet a football-themed status to drum up support to your football themed promotion.
8.Direct Mail
Some things like the age old direct mails never go out of trend. Add a retro twist to your campaign by designing a postcard in your local football team color to highlight the football theme of your branding. Whether you share a surprise discount code, a free gift, a business card, a brochure or a mail to the sports fans through direct mails, these will get a lot of attention.
9.Community Football Festivals
Think about organizing a community football festival that will bring together the junior league players, fans and public just in time for the Super bowl Sunday.   Ensure the right mix of fun, education and training to rally support for your home team while your brand gets the desired attention. You can even host a youth game where young players can register, play and compete for prizes. Customized handouts like  out foot ball shaped sports schedule magnets to all the participants to match the theme of your event and send them home with your message.
This Sport season, try something new to make your promotions high scoring!