Heart-Shaped Wedding Save the Date Magnets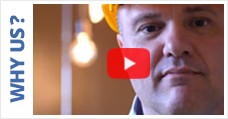 Showing your heart on the wedding invitation is easy if you consider sending any of these heart shaped wedding save the date magnets. Heart is the most romantic and pure symbol of love. There is no denial that customized save the date magnets crafted on heart shapes are perfect to celebrate your romantic union. Free full color printing makes it easier for couples to show their excitement and eagerness. They can receive free invitations on these magnetic save the dates anywhere within the contiguous USA.
Alternatively, you may choose from the below size or shape!


Save the date magnets are the first step towards sealing a relationship. They are largely sought by new age couples to announce that they are serious about each other and wish to take their relationship to a new level. Many times people wish to keep it simple yet elegant with save the date invitations. However, they can achieve their target and at the same time put their romantic side at the front over these heart shaped wedding save the date magnets.
Heart shaped magnets are perfect to announce Valentine weddings, traditional weddings and any theme wedding. Wedding is always a very romantic and personal affair and by sending out invites, couples are trying to make it more enjoyable. They are politely asking people to make it to their big day and offer their blessings. These hearty magnets will help them to portray their message in style.
Most recipients will retain these heart shaped wedding magnets over their refrigerator doors because it strikes their emotional chords. They will surely make it a point to come to your wedding. They will even retain it as a souvenir of the fruitful culmination of a deep friendship which was recently sealed for a lifetime.
This wedding invitation is well suited for all types of traditional and theme wedding because romance and love is the core element of any relationship.
We offer free online design proof, free art setup and lowest price match guarantee. To know more about heart shaped magnets for save the dates and other personalized magnets, feel free to contact us at 855-762-4638 (Toll Free) or write to us at info@CMagnets.com.