Cart (
0
)
Hi
Guest,
My Account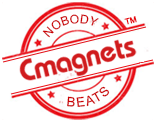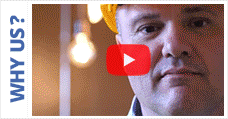 You can always choose to hand over custom sports magnets to potential or targeted customer's months before the actual sports schedule begins. We offer a vast collection of custom magnets for different sports such as baseball schedule magnets, basketball, football schedule magnets, hockey, football league, NASCAR , NFL , NBA, PGA sports schedule magnets and more.
At CustomMagnetsDirect.com, we offer free assistance for graphics, free art set up and free shipping.


Custom Sports Magnets - Baseball, Football & Basketball
At CustomMagnetsDirect.com, promotional sports schedule magnets can be availed at special wholesale prices and they can be customized with the team's schedule information and logo. These custom sports schedule magnets can be utilized for stirring sports spirit, building team equity and promoting the brand.
Schools, colleges and others can build team spirit using these promotional sports schedule magnets. These baseball, basketball, football and hockey schedule magnets can be utilized for building support during away games as well as home competitions. They can be given as a gift to athletes, their families, faculty, students and anyone else who is passionate about the game. Schools can have their custom sports schedule magnets imprinted with school slogan, name, mascot and schedule information. It is a great way of triggering sports spirit in young minds and encouraging them to do their best for their school.
Surely these sports schedule refrigerator magnets will easily become a fixture over refrigerator doors or study tables and continue to keep reminding viewers about upcoming games, schedules, etc. We offer a large collection of different sports schedule magnets for you to choose from and they are arranged according to the themes of the games. You can grab the required magnet before the game season begins.
These promotional sports schedule magnets also work for companies, which are trying to build brand awareness through sport. Sport marketing is an extremely stressful job and it requires big efforts to get noticed. Custom sports schedule magnets will let sports marketers seek big attention without exceeding their marketing budget.
Marketers can get their sports team information imprinted with a sports schedule logo of the team that they are supporting. This will surely make lasting impressions on minds of sports lovers and even those who aren't very familiar with sports. Through these customized magnets, marketers are not only promoting the team spirit, but also trying to forge a larger identity and fame for their business.
You can stay assured that each promotional magnet that you purchase comes with an accompaniment of free art setup, free online design proof and free shipping along with 110% lowest price match guarantee. You can call us at 855-762-4638 or reach out to us at info@Cmagnets.com.