Baseball Schedule Refrigerator Magnets & Car Magnets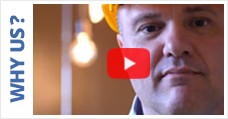 Attract baseball fans to your business by giving them these 2015 baseball schedule magnets! Show your support to the local professional basketball team or the national basketball team by giving away these customized baseball magnetic schedules. Catch impressions and convert their basketball mania to your business advantage by handing these sports promotional magnets at the next available opportunity. Get your logo, contact information and other details imprinted over it for free.
Alternatively, you may choose from the below size or shape!


Do you know that every year 162 games are played per baseball season? This means you are getting 162 chances to attract baseball maverick and convert them into loyal clients! These prominent baseball schedule magnets feature easy-to-read blocks which fans won't miss out. They will be happier to stick it in a prominent space on their over-crowded refrigerator doors because it continues to pump their sports spirits and brings out the best sports fan in them.
Today, with the advances in technologies for hand held and desktop controlled devices, people can snap any baseball information within no time. This does not mean that seeking technological aid is practical every time they want to know about their favorite sport. Baseball schedule refrigerator magnets easily strike down such confusions by lending great visibility from the refrigerator door. They can easily read the schedules by merely going near the refrigerator doors.
Magnetic Baseball Schedule Highlights:
Free full color printing triggers creative spirit in an advertiser trying to cash from the ongoing baseball season.
Baseball schedules offered in different shapes and designs to fit your brand and budget.
Schedules can be easily customized with logos, contact information and photo in colors of your choice
Best wholesale prices offered by any online store stocking baseball schedule fridge magnets.
Free digital online design proof offered within 24 hours.
Perfect for distribution year-round because baseball is a never-tiring game!
Show your support for the baseball game and raise the interest of the community you are targeting by giving these customized sports magnets.
To know more about customized sport magnets, feel free to contact us at 855-762-4638 or write to us at info@cmagnets.com.