Magnetic Racing Schedules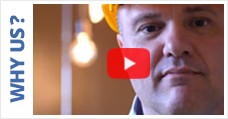 Magnetic racing schedules allow sports marketers and sport loving marketers to race straightly into the minds of their existing and prospective clients. These promotional sports magnets offer an overwhelming exposure to investors because the car-racing season generally begins in February and lasts through October. It perfectly suits auto manufacturers, auto showrooms, auto experts and others who are trying to build impressions for their business.
Alternatively, you may choose from the below size or shape!


The National Association for Stock Car Auto Racing (NASCAR) is the governing body of auto racing sports in the USA. Every year, NASCAR races attract a huge television audience in USA and it is broadcasted in 150 nations around the world. It is perhaps one of the top sporting events which attract huge participation for a one-day sporting event. This means, you have plenty of opportunities to promote your business through these customized car racing magnets.
Full color promotional magnetic racing schedules are sure to grab prominent footage from refrigerator doors of sports fans. These magnetic car racing schedules are not only fit for promoting major level teams or drivers but also to stir interest in your local sporting event. Perfect gifts for tradeshows, sporting events, car races, auto shows and other mass events because they pump adrenaline down the spines of car racing enthusiasts.
Today, there are many online applications and sports websites which give information about the upcoming sporting race events, but they are not sufficient to tame an over-enthusiastic game lover. They know it is not easy to access those applications at only specific hours or days due to various reasons. However, NASCAR inspired sports magnets help to satiate their curiosity and raise their spirit from their refrigerator doors. By distributing these promotional magnets, sports marketers are not only buying long term exposure but also confidence that their information is going to be seen 11 times a day (which is the average time a common man goes near the refrigerator door).
We offer free full color printing with all our promotional sports magnets which allows marketers to print their brand logo, contact information and mascot in any color they want. Additionally, we offer savings on art set up and online design proof because their prices are included.
Order these customized magnets in bulk and avail of the lowest wholesale savings ever offered online.
To know more about customized sports magnets, feel free to contact us at 855-762-4638 or write to us at info@cmagnets.com.