Cart (
0
)
Hi
Guest,
My Account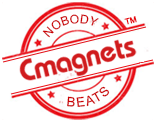 Increase your fun by opting for our save the date magnets. We offer a comprehensive line of unique and custom save the date magnets for wedding, birthday, retirement, graduation announcements and other occasions.


Save The Date Magnets for Wedding, Birthday & Graduation Announcements!
Trendy and impressive, save the date magnets are perfect to announce your big day to your family and friends. They are usually sent a couple of months before wedding as a pre-wedding invite, these magnets mentally prepare guests to attend your big day, and offer them ample time to make their necessary travel arrangements.
Save the date magnets can be placed over refrigerator doors and score high on emotional punch. They make everyone remember your wedding day and to make it to the event without fail. Full color imprinted save the date magnets bearing your images are sure to remain over their refrigerator door as a wedding memorabilia.
What is the best way of celebrating your graduation, impending nuptials, birthday, or any other special event in life? The best way to celebrate an event is with all family, friends and loved ones. Isn't it? These trendy Save the Date Magnets are practical, impressive and ensures a strong participation on your special day. Custom magnets with your date and venue information printed is perfect to create a celebratory mood.
These save the date magnets can easily stay on the front and center over refrigerator doors and will keep on reminding the viewer to schedule their tasks so they can make it to your big day. With these customized save the date magnets, your great day will easily become their priority, rather than a compulsion!
At CustomMagnetsDirect.com, you can choose from a vast collection of emotionally reflective and visually appealing save the date design themes that is well suited to your preference and budget. You can get your save the date magnets in
Floral ornate designs
Trendy themes such as damask or vintage charm or coffee cup
Destination themes such as beaches, meadows, mountains or forests
Seasonal and holiday motifs such as summer, spring, fall, etc.
Cultural themes representing symbols from Asian or Irish culture, etc.
Along with these mesmerizing magnetic announcers, you can enjoy freebies such as free art setup, free online design proof and free shipping. Additionally, you can avail benefits of 110% price match guarantee, too.
If you feel that patterns offered here are not punchy enough to offer you satisfaction, then let us know. Our team will work with you to create personalized magnets that perfectly vibe with your requirements. You can call us at 855-762-4638 or reach out to us at info@Cmagnets.com.