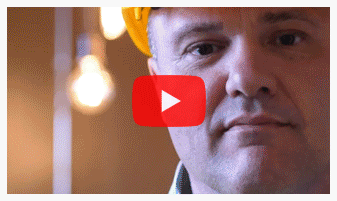 WHY
CUSTOM MAGNETS DIRECT?
We offer custom magnets, labels and stickers to help small and big advertisers from different industrial sectors to improve their brand value. Located in Durham, North Carolina, we are the leading designer, printer, manufacturer and retail supplier of custom refrigerator magnets, car magnets, shape magnets, stickers & labels all across the USA.
Trusted Custom Magnets Store

Over the years, we have helped businesses and individuals infuse life into their promotional campaigns or personal announcements by deploying these durable, high-quality custom magnets that are printed vibrantly in full-color.
At CustomMagnetsDirect.com, we have strived to put a thoughtful and resourceful collection of custom printed magnets in different sizes, shapes and budgets that can beautifully reflect any business information imprinted on it. We stock indoor magnets with 20 MIL, 25 MIL, 35 MIL & 55 MIL and outdoor magnets with 35 MIL and 55 MIL thickness. These customized magnets can be used to create awareness about a brand/business/cause/social issue or to forge stronger inter-personal or inter-business relationships without blasting the budget.
Many fortune 500 companies, mid-sized or startup businesses, motivated individuals and fundraisers have made it a routine to source their personalized magnets from us because they find it matching their requirements. At Custom Magnets Direct, you can find a comprehensive collection of business card magnets, calendar magnets, save the date magnets, awareness magnets, Die cut magnets, school magnets, custom shaped magnets, political magnets, real estate magnets, church magnets, announcement magnets, clip magnets, outdoor magnets, picture magnets, magnetic signs, magnetic notepads and many more.
Custom labels and stickers is another incredible choice to make your business stand out. This will brand your products, packages, mailings and more. Create your own custom sticker or choose from one of our stock designs to brand products, thank customers or to make your products look cool! Cost effective and creative, these high visibility stickers and labels are hard to ignore or throw away!
Do you need custom magnets, stickers or labels in high volume for your next campaign? Having no second thoughts, approach us and request for a quote. Along with assistance in choosing the right kind of full color custom magnets, we also provide designing, high-quality printing and mailing services. Whether a client be big or small, we acknowledge them by offering unlimited designs and colors,free art setup,free shipping and zero payment option (until the approval of art design at customer's end). All printed magnets offered at Custom Magnets Direct are exclusively made in USA, using high quality recycled materials.
Up to this day, we have worked for 1000's of clients and most of them who have utilized these promotional magnets have communicated with us their happiness over increased revenues, and an expanded scope of business through testimonials, emails and phone calls. We are confident that everyone stopping by this website can easily find custom magnets of their requirement and budget. If you have not found yours, feel free to contact us. Get your personalized magnets designed from USA's largest supplier!