Beach Theme Wedding Magnets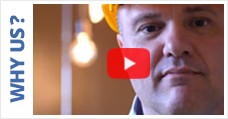 Have you dreamed about saying your vows near the pretty and breezy beachside? Do you wish to turn a new chapter in your life by making the most of sandy coasts and sunny day? Perhaps you are planning a beach wedding? Start preparations by sending out colorful beach theme wedding magnets. Trigger the excitement in your guests by printing wedding save the date magnets with typical beach elements such as shells, starfish, etc. Do not forget to add your name, images, date and venue information before sending it to your guests!
Alternatively, you may choose from the below size or shape!


It is seen that couples planning a summer wedding largely settle for a beach theme wedding. People love Beach theme weddings because it allows guests to mingle with other guests easily, it has a relaxed ambiance and everyone will enjoy their time under the sun. In addition, it helps them to be at ease without worrying about the monotony of the church traditions.
Today, many couples prefer beach weddings to traditional weddings because they are money savers. They don't have to hunt for halls, arrange caterers, set up DJs or bother about other details. Additionally, we can help such couples to save on invitations by bulk ordering personalized magnets from us.
Sending beach theme wedding invitations is the perfect way to set the mood for the occasion. After the challenging task of finding a destination, fixing a date and making wedding arrangements, the real task begins with selecting the right kind of invitation. Your main day is doomed from the start if your wedding invitation fails to stir any enthusiasm. Just imagine the situation, your friends and loved ones decides to chuck your occasion because you send them a substandard invitation. It may sound like a cruel joke, but it is a fair truth. Perhaps you do not want to face such situation in your life, right? You can easily bring the situation in your favor by involving any of these live and vibrant beach theme wedding save the magnets in our selection.
We offer free online design proof and free art set up on all our orders which enables a couple to enjoy carefree shopping for their pre-invitations.
This selection features only the best-seller customized wedding magnetic save the dates with beach theme which are designed over popular sizes of rectangle and square magnets. You can try them over oval magnets, circle magnets, custom shaped magnets and custom die cut magnets, too.
To know more about discounts, printing and other details, feel free to get in touch with us at info@CMagnets.com or give us a call at 855-762-4638 (Toll Free).