Cart (
0
)
Hi
Guest,
My Account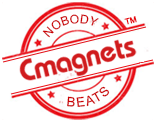 Custom Wedding Magnets - Choose From Theme Or Type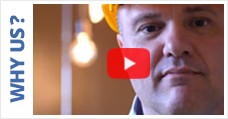 With all that stressful wedding planning and arrangements, you can easily save on efforts by sending a full color custom wedding magnet. These personalized wedding save the date magnets are a great way to announce your wedding and ensure maximum guest participation at the event. A carefully designed pre-wedding invitation not only sets tone and mood for the occasion, but also indicates that a formal wedding invitation will follow shortly. You can save on online design proof, art setup, and shipping anywhere within the continental USA.
Alternatively, you may choose from the below size or shape!


A wedding can be termed as a mélange of emotions, rituals, beautiful moments, food, music, diamonds, and various other things. Everyone wants to make it special and memorable because wedding is a bond for a lifetime. From selecting pre-wedding invites to wedding invitations and wedding styles, couples are getting finicky about their choices and methods of expressing their big excitement. They can easily resort to wedding magnets to announce the wedding. They can use it for expressing their emotions, announcing their big day, venue, and other details without overdoing their budget.
Wedding save the date cards are nothing new and they have been around for a while, whereas save the date wedding magnets are new and hot. Many couples favor the sticky wedding invitations over paper counterparts because they know it will stick their big information over minds. Couples also understand that it will double up as a wedding memoir after their big day.
With our selection of custom wedding magnets, you have an option to design your own trend and match it with your wedding theme. We currently offer –
You can avail free online design proof, free art setup, and free shipping on all these customized wedding magnets and other personalized magnets. We can help you in designing from scratch at no additional costs. We offer the largest best buy pricing on bulk orders of these custom magnets.
To know more about customization, discounts, full color printing, free shipping, and other details about these custom wedding invitation magnets, feel free to contact us at 855-762-4638 (Toll Free) or write to us at info@CMagnets.com.


Contact Us
Real Reviews
Product & Design Quality - They did a great job and at a great price.
Customer Service & Shipping - Everything that was promised was delivered. Can't beat the free shipping.
Kathy Davis
Product & Design Quality - Product Quality is Excellent-What I would expect my design to look like. Colors of final product match my screen. My customers are happy. I am happy.
Customer Service & Shipping - On time and well packed with no advertising or logos for my customers to see.
Craig Purdie
Navigation
Payment Options


Cmagnets.com, Inc., 100 Capitola Dr, Suite 100, Durham, NC 27713
Copyright © 2019 Cmagnets.com