Veterinary Business Card Magnets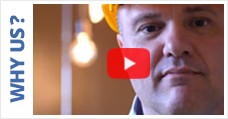 Are you staring a new veterinary business and wish to market it effortlessly and inexpensively? Do you have a veterinary business and thinking of expanding it and eyeing bigger revenues? One great way to achieve it is by indulging in these veterinary business card magnets! Passing out a business card to promote your service is not a new business idea but sticking your information in their homes is a new experience. Made from durable magnetic stock material, these business card magnets are sure to perform above expectations.
Alternatively, you may choose from the below size or shape!


Veterinary, animal and pet care businesses are mushrooming at faster rate than ever before. Pet issues and pet businesses are gaining momentum with each passing day. People are splurging like anything on their pets and they are not ready to compromise with quality care and attention given to their pets.
Owning a pet is a personal decision but managing and caring them is a collective affair and most pet owners seek external help to fulfill their duties. No wonder, there are at least 10-15 veterinary service providers within 5-10 miles in most American towns and cities. Most veterinary service providers understand that it is easier to start a pet care business with required facilities and investment; however, it is tougher to attract a qualified client. Shrewd pet care marketers can easily overcome such contingencies by investing in business card vet magnets. By handing out colorful business card veterinary marketing magnets, they can easily convert an admirer or passive viewer into a qualified client and pocket huge savings. We offer attractive discounts on bulk orders of customized business card magnets.
People who have access to some kind of business information over their refrigerator doors will get attached to it and will not mind referring to it in times of need or referring it to others in need. This way pet care businesses can effectively market their business and gain revenues. We offer free full color printing, free art setup and free online design proof on all orders. This means pet care and veterinary businesses can easily get their logo, contact details and information imprinted against these custom magnets as many colors as they wish. Colorful promotional business card magnets make a year round gift item because people will happily position it over their refrigerator door.
To know more about pricing, customization or utilization of any of these promotional veterinary business card magnets, feel free to contact us at info@CMagnets.com or call us at 855-762-4638 (Toll Free).