Veterinary Fridge Magnets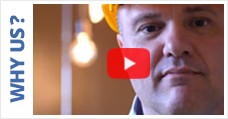 Veterinary fridge magnets can easily combine your veterinary business information with a magnet which sticks and ensures you long-term visibility. Pets are the most pampered ones and their owners cannot bear to see them in pain. Most times pet owners fumble with the right numbers when their pet is in need. Veterinary clinics and pet services can easily address this issue by handing out logo printed veterinary marketing magnets to their clients and prospects.
Alternatively, you may choose from the below size or shape!


Today, veterinary businesses have grown by leap and bounds because it is one area which remains unaffected by the recession, war or other issues. Veterinary businesses are to register big growth in the coming years because pet ownership will increase. Pet owners will be happier to lavish on their pets for different reasons. In black and white terms, it means the competition is all set to intensify in the coming years. Animal and pet care or veterinary businesses have to fight out tooth and nail to establish their brand. They need to hone their skills, offer competitive pricing, and opt for smart marketing. They can easily achieve the third goal by employing these veterinary refrigerator magnets.
A small pet talk or small pet thought is always a welcome change. This means people will be happier to receive a custom vet magnet that is handed to them during any occasion. They will be glad to position it over their refrigerator door. Although in the beginning, such customized magnets may not do hard branding because people would consider them as a refrigerator art. However, later it will slowly dawn upon their consciousness and they will exactly know whom to turn when their pets are in pain.
We offer different types of paw shaped magnets, animal shaped magnets, rectangle and square magnets, oval magnets and more under this category. Additionally, you can also choose to get your business information on other promotional magnets offered at custommagnetsdirect.com.
Avail of our free online design proof, free full color printing and free art setup on all veterinary magnets, animal and pet care magnets as well as personalized magnets that are offered at custommagnetsdirect.com.
To know more about the prices or business behavior of any of these promotional fridge vet magnets, feel free to contact us at info@CMagnets.com or call us at 855-762-4638 (Toll Free).