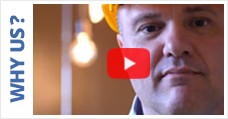 Veterinary car magnets are perfect choice for veterinary businesses which wish to spread word about their business far and wide with minimum efforts. Advertise your animal and pet care or veterinary business around the town and beyond by indulging in veterinary marketing car magnets from custommagnetsdirect.com. Our custom car signs are produced using high quality material which performs in all situations. Veterinary marketers and animal care businesses can utilize their vehicles for promoting their business.
Alternatively, you may choose from the below size or shape!


By aggregating research data from various reports, it can be concluded that about 33% of American households have cats and 39% have pet dogs. Most pet owners avail advanced pet care services for their pet. Also, most of them prefer to get it done within their locality or area. With hundreds of businesses operating and offering the same kind of services in about 50 sq km radius, it becomes difficult for pet owners to choose the right one from the rest. Also, it becomes difficult for these pet services to retain a loyal customer base and keep their revenues high. They can easily popularize their services through custom veterinary car magnets.
Unlike other traditional promotional items such as billboards, flyers, pamphlets, local media commercials, veterinary businesses can gain the most from these outdoor custom magnets. These promotional magnets leaves trail of their business on the go and they show up at traffic blocks and parking lots where other marketing strategies fail to make any impact.
Perfected to perform, custom veterinary car magnets offer great visibility against all odds. Marketers can count on them for promoting their businesses with minimum efforts. We offer attractive discounts on large orders for these veterinary magnets.
Save on online design proof, full color printing and art setup because their prices are included.
To know more about pricing, customization or utilization of any of these promotional veterinary car magnets, feel free to contact us at info@CMagnets.com or call us at 855-762-4638 (Toll Free).