High School Football Schedule Magnets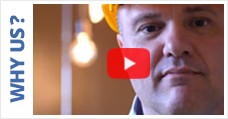 High school football schedule magnets will help increase the popularity of your local high school football team and to stir team spirit in the students. These promotional sports magnets are perfect for low-cost school fundraisers, school spirit events and to popularize school sports events. Score big throughout the year by distributing these logo printed magnetic high school football schedules! A perfect year round gift because football is a never-ending passion for younger Americans!
Alternatively, you may choose from the below size or shape!


Promotional high school football schedule refrigerator magnets are preferred by school sports councils, local sporting franchises and private advertisers who are trying to popularize high school football matches. The high school football serves as a budding ground for many professional football players. These matches also attract a huge fan base. Do you know American football is the sport that was purely conceived in the USA?!
A high school football match is not merely a regular or routine sporting event, instead, an occasion which benefits the people involved in several ways, such as:
Players can work on their professional attitude and start preparing for the NFL.
Schools and other sports advertisers trying to cash from the occasion can utilize the opportunity to catapult their earnings and the brand recognition.
Parents can use the opportunity to awaken sports spirit in their talented kids.
All game followers can look forward to an entertaining season ahead.
All these means that by investing in a high school football schedule fridge magnets, you are trying to raise spirits of budding players, students, their parents and also bypassing some major attention to your business.
These specialized sports magnets are perfect to stir that big American pride because they are 100% made in USA ! We offer promotional magnets with lots of savings delivered by free art set up and free design .
Imprinted high school football schedules work perfect for all sports-loving advertisers and followers who wish to raise the spirits for game and attract quality clients. Advertisers should approach us with their requirements, and our team will work on it and revert with the online design proof within 24 hours. We offer easy payment option after the approval of online design proof.
Small and big budget marketers can always order these custom football schedule magnets in bulk and avail great discounts. We offer free art setup, free full color printing and unlimited online mock-ups on all promotional magnets.
To know more about customized high school football schedule magnets, feel free to contact us at 855-762-4638 or write to us at info@cmagnets.com.