Top 10 New Year Sales Promotion Ideas
Just into the second week of 2020, the brand new year may offer opportunities to try out some new promotional ideas and tweak the old school business campaign trends.
Here are some promotion ideas for small and medium businesses to meet their business goals and make some new benchmarks.
1.Flash sale
Who doesn't love a good deal? A flash sale is a great way to pique interest of the customers. A flash sale offers the best discounts- but only for a short time. The hype and the sense of urgency created by flash sales will ensure a spike in sales.
What could be the best way to spread the word about your upcoming Flash sale? Think of budget friendly items like custom car magnets to go that distance.
A mailer campaign is another smart way to promote the flash sale. Make sure to include these attention grabbing, full color refrigerator magnets into the envelopes to create a surprise element! These magnets will serve as a constant reminder of the sale and will make sure that your prospects never miss it!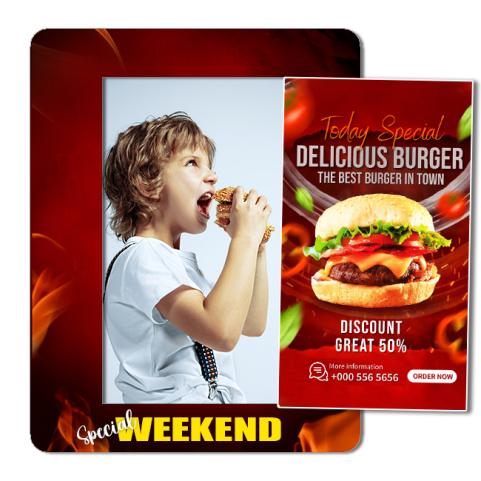 Why magnets?
Magnets make a perfect display board for your message. Keep the flash sale ad simple and concise in such a way that the call-to-action (CTA) message stands out. Make it clear how long the sale is on and the day and time of the flash sales to make it easy for the prospects to remember it.
2.Tripwire
The term tripwire coined by Ryan Deiss, CEO and founder of Digital Marketer involves a strategy of offering a lower, entry-level price for a potential customer to get them into your list. It will help you to build trust among new customers and inspire them to try out higher priced goods.
Make sure to include a custom magnet along with the purchase so that your customers take home part of your brand. Every time they wish to shop or seek services, they will be inspired to come back to you.  Choose shaped magnets offered in a wide range of novelty shapes. Pick up a shape that complements your product or company mascot to make it more memorable.
3.Coupon code
Coupon codes and discounts have always been crowd pleasing marketing tools. These will build up a buzz and get people buying. Coupon codes can be applied on products that are overstocked or to upsell other complimentary products.
Imprint coupon codes that have a fairly long validity on custom magnets to encourage your recipients to retain these attractive full color magnets. These often double up as fridge décor items for most people and will get a lot of attention from everyone around. The discount coupon imprinted on it will easily make it a talking topic that not many people can resist.
4.Buy one, get One Free
Though it is a clichéd promotional idea, it still works! People always like to get more for less. This offer is a smart move to unload overstocked inventory with a profit margin. Not many customers can say NO to this enticing offer of buy one and get one absolutely FREE!
Get the word out of this promotion by offering custom magnets imprinted with your brand and message. These attractive magnets will keep your message right in plain view of your recipients to ensure that they never forget the offer. While the customers get the best deals of the season, you get a steady flow of clients to your stores- Win- win!
5.Recurring sale
Offer discount sales twice or thrice a year. A recurring sale will make them feel good and they will happily reciprocate by shopping big. The best part is that it will keep your logo right on top of the minds of your customers all through the year.
 Announce the recurring sale date through save the date magnets during mailer campaigns. You can also hand these out to the customers at the billing counter. The magnets will keep up the interest of the audience who will be keen to check out on the upcoming recurring sales at your online stores/ retail outlets. Magnets hold the unique distinction of being the loudest reminders that will scream your message all the while being subtle. Make the best use of promotional magnets to drive your sales promotions with ease.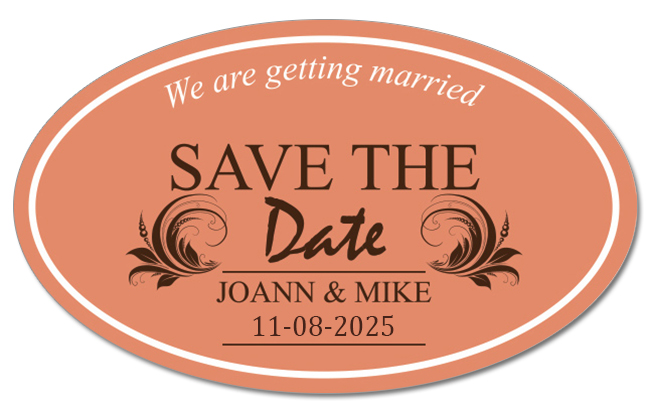 Referral bonus
Most businesses rate word of mouth publicity their biggest revenue generating business. inspire your regular clients to refer their friends or acquaintances and romp home with the best deals. It works both ways by making your customers well appreciated while you get tons of new leads .
Handout custom magnets that offer them a free credit as a coupon for their next purchase or referrals- It will encourage the user to buy something within a time period and satiate their impulse buy needs. The big plus- magnets will remain as delightful reminders of their shopping experience.
7.Offer Free Trials That Actually Convert
Free trials make heads turn because people are getting something for free and turn your prospects into a paying customer. Choose the most trending, useful products that will tug the hearts of your prospects easily. However, keep a watch on the price rates- you cannot afford to give away high price items for free. Cut a balance and you have a winning game.
Announce your offer well in advance with imprinted car magnets on your business vehicles so that you get the cream of the lot customers at the doorsteps.
8.Sell a Solution
Put yourselves in the customer's shoes! Try to convey the message of the benefits that your prospect may get from your products rather than focusing on your product. Selling a solution can make a lot of difference. Tell them how your product can make their lives easier.
Custom Magnets will make a great way to prop this call to action message of "selling a solution"! Try it to believe it
9.Host Contests
Organize some interesting New Year contests for your customers that will get them prizes! You can convert the winning entries into community spotlights in social media to take your brand popularity to a higher level.
Employ custom refrigerator magnets during propaganda mailer campaigns to get the best response. Fun contests are a great way to engage your audience with your brand in a witty and subtle way. People will indeed love and remember this experience.
10 Bundle Offers
More the merrier! Make your New Year promotions extra special for your prospects by offering them irresistible bundle offers. Club together 2 or more products to create a package and sell them at a discount. Pick  up products that complement each other. For instance, pen and notepads or drinkware and coaster- something in this line!  Your customers will love the bumper deals and the once in a life time shopping experience!
Make sure that your offer reaches the maximum audience on these high visibility custom magnets, which will be retained as fridge décor items for a long time while your brand gets all the eyes.
Impress your audience with these bright promotional ideas this New Year. Unplug the creative ideas to make your 2020 promotions truly special and worth remembering – that too for some really solid reasons!