Benefits of Custom Refrigerator Magnets That are Hard to Resist
Refrigerator magnets could be popular as fanciful ornaments on the fridge door that are also used to post items like shopping lists and daily reminders. But beyond all these, custom fridge magnets make high visibility billboards for your business that will make your brand the talking topic of not just your audience but anyone who sees it.
Available in so many different shapes, colors, and sizes, these eye catching custom magnets will complement any business theme with ease. Plus, fridge magnets are popular as collectibles and  souvenirs as well, which can be very useful in getting your messages across.
Refrigerator magnets are so popular these days that it is impossible to see a fridge without at least one fridge magnet on it! So, just think of the impressions your brand imprinted on these magnets will get during its shelf life. Thanks to the  strategic display spots of fridge doors, these full color magnets remain in plain view of your audience, which in turn make these highly effective and affordable marketing tools with incredible options for customization.
For targeted marketing
Invest on custom fridge magnets and make sure that your message reaches the right audience all the time. It is easier than never before to target the right kind of people you want to market your goods through specific mailing campaigns, special events, or registers. Light weight and easy to distribute, custom magnets can be made available to the target audience either in person or through mailers.
For instance, home maintenance services can advertise their services through a mailing list of new home owners to ensure more value for your promotional dollars and better leads.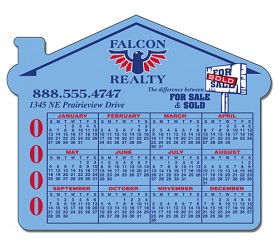 Valuable giveaways
Custom Fridge Magnets are not just fridge décor items or a handy hold up of their reminders. These can be made a key reference item by adding important information like emergency contact numbers. Safety tips, kitchen conversion units or sports schedules of the home team among others to make it well retained and often referred to!
As the value of your custom fridge magnets increases, their usefulness to your customers will also increase, which in turn will make your brand popular across the audience.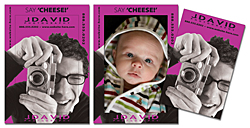 Make it Exceptional
Make your custom fridge magnets stand out from the rest of the magnets by imprinting your brand, message, quotes or artwork. Plus you can choose magnets in various shapes to make it align with your products or services and to draw the attention of anyone who sees or uses the fridge.
Browse our collection of fridge magnets or reach out to  our team for professional, customized, fridge magnets at industry's best rates.