Some Cool Reasons To Adore Shaped Magnets
Let's be frank about it! Everyone loves custom magnets as these convey your message in a fun and delightful manner at affordable rates. CustomMagnetsDirect.com has a range of custom shaped magnets right from simple and straight to quirky and downright unusual! Imprint these with your logo or business message to make a bespoke promotional giveaway that speaks everything about your business theme.
If you thought magnets are always shaped like rectangle or square, these custom shaped magnets will surely give you a surprise. Further, they are loads of fun and versatility, that it can make even a low key and bland brand building exercise into a top notch affair! These affordable custom magnets will thus make an adorable way to get your name circulating in the kitchen or office for a fairly long time. The full color imprint, catchy slogans and messages will surely pack a punch to your logo promotion.
Available in a range of shapes like apple, car, ribbon, telephone and much more- these custom magnets will definitely keep your logo ahead of those ordinary looking rectangle boxes!
All you need to do is choose the one that suits your needs. Our superior imprint options will even make sure that your logo magnets turn out to be the absolute best for your business!
Do not miss out the Stock shape advantage
When traditional magnets don't do, stock shape magnets will! Unique and available in interesting shapes, these magnets will definitely impress your customers.
Shaped magnets are also instant head turners that make a fun way to market your products.
Groovy and more noticeable than ordinary magnets, stock shape magnets will surely be on the fridge doors of your recipients for a very long time.
Stock shape magnets are also easy to distribute, and make an effective way to get your message out. Be it as trade show handouts, tote inserts or mailer items, these full color magnets will never fail to turn on the attention of the users.
Custom shaped magnets make great items as handouts with purchase or freebie gifts to your customers. Just place a handful of these adorable magnets at the front counter and see how your customers will be happy to have their fair share!
Shaped Magnets are budget friendly and make perfect options for mass handouts and events.
Here are some of our top selling custom shape magnets

Sports shaped magnets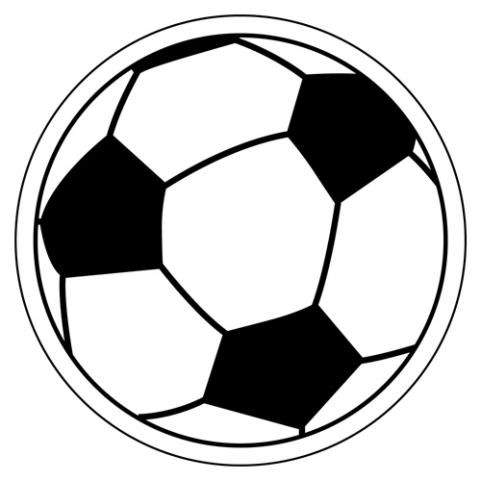 There can't be a better way to engage your sports loving clientele than sports shaped magnets. Stir up their sports spirit and gain instant attention with these magnets that are shaped like soccer balls, golf balls, basketballs and much more. You can even opt for our ever popular sports schedule magnets, that will keep your recipients hooked on to these hand outs in the literal sense!
Food shaped magnets
Attractively colored, food shaped magnets in the shape of pizza, cup cake and many more will surely get anyone drooling! Place your logo and message on these magnets to promote cafes, pizzerias, restaurants, juice stands and much more; and see how these magnets will draw customers in large numbers. In addition, these brightly colored and attractive magnets will surely look good on the refrigerators of your customers.
Healthcare magnets
Offered in one of the most widely recognized shapes, healthcare shaped magnets indeed make the best options to drive home your message. From those shaped like band aid, blood drop, capsules and more, these magnets will obviously make excellent brand ambassadors for health care industry.
Ribbon shaped magnets
Do you have an awareness campaign, announcement or charity event on the cards? There can't be a better option that these ribbon shape magnets. The distinct shape will definitely grab the attention of people around, to ensure the message on these the much desired display and exposure.
What if you don't have a design?
Don't have a design of your own? Don't worry. You can easily select from our library of unique designs and fonts. Likewise, our discount magnets are sure to accommodate all your promotional needs. Get started on your order today. Save with our bulk order discounts and much more.
Why custom shape magnets
Custom magnets will indeed leave a lasting impression in the minds of your customers, unlike other promotional giveaways. Besides, they are almost always retained for long. We have a wide variety of magnets that range from wafer thin mailer magnets to refrigerator magnets and the large vehicle magnets to cater to your diverse promotional needs and budget.
Further, custom shape magnets are heaps of fun, and will say a lot more about your business.  The best thing is that your recipients will love to retain these on their fridge doors, which will double up as hold-all for all their postcards and random doodles among others. Every time they gaze at their daily reminders, your logo will surely enjoy a lot of exposure!
Popular
Further, most households in America have magnets on their refrigerator; and people don't seem to get enough of these! Pizza shops, pet care centers, auto dealers – businesses in all niches have all found magnets to be an excellent way, to keep their business name in front of their customers.
Custom shaped magnets will also grab the attention of everyone around, for their curious shapes. Build up brand awareness, generate leads and announce new products and more with these custom shaped magnets. Imprint your logo, funny pictures, snapshot or message and see how these promotional gifts cut the ice with your clientele!
Curious shapes that will never fail to grab attention
Custom shaped magnets stand out for their peculiar shapes that make them well noticed and more likely to be used. Match the theme of your business and shop for the most appropriate shapes from our stock shapes to give an added punch to your business promotion.
 We also have a fabulous range of budget custom shaped magnets that will enjoy a long retention among your customers. Your brand will surely be remembered on these masterpieces. So, if you are looking for a promotional giveaway that will truly impress your customers, look no further than these custom shape magnets.

How custom shape magnets steal the limelight
Choose your favorite shape
Is your business logo a fun shape like for instance a house or a star ? If yes , shop for these custom shape magnets that are available in exactly the shapes that you are looking for. It will sure;ly make your promotions more interesting and meaningful.
Hand out in mass and still stay within your budget!
Custom magnets also make perfect options to promote your business or special events including trade shows and store openings.
Use as Party favors
Planning to make your wedding celebration truly unique and personalized? Settle for these custom shaped magnets, imprint your message or thoughts and make delightful party favors which will surely be deployed on refrigerators and all the available metallic surfaces by your guests for a long time.
Be the trend setters
Moreover, you can personalize our stock shape magnets the way you like – It is as easy as 1-2-3! Why blend in with the ordinary when you are born to stand out with these custom shaped logo magnets?  Keep up your customers' loyalty by getting your logo on their fridge all year round. Choose from a wide range of shapes and sizes of custom magnets that complement your business message in true style!

Browse our fabulous range of stock shape magnets to find the one that suits you fine. Need some smart shopping tips or have any queries? Call us or email us and we will be pleased to be of your assistance.