Fridge Magnets Will Keep Your Logo fresh in Clients Minds
Promotional Fridge Magnets will get your logo on a place that people go to dozens of times a day! Regular impressions will keep your message right on top of their minds, unlike other promo gifts that most people often forget about, in the long run.
Get the three fold advantage of fridge magnets
1) Fridge Magnets offer repeat exposure for your logo, every time your recipients open their fridge! It will make it easy for anyone to find you and avail your services.
2) These make budget friendly gifts that ensure a high return on your marketing investment!
3) Fridge Magnets will promote your business every day for many years!
Why Promotional refrigerator magnets
Celebrate each of your clients, by handing out custom fridge magnets that will be an instant hit among them. Fridge magnet are fully customizable to match your business theme and clientele. Throw in your theme colors, photos, logos and message and see how well these fridge magnets to engage each of your clients. The strong magnetic backing will ensure a durable fridge art display that will promote your business all season long!
Add a personal touch to Your Business promotion
Our fridge magnets can be fully personalized to match your business and clientele. Why not create your own custom magnets by:
Adding your logo
Adding your artwork or message
Choosing your own design colors
Hand out options
You can hand out promotional fridge magnets alone or with other giveaways during promotional campaigns.
Be it trade shows, seminars, fairs or events, refrigerator magnets make great options.
Available in several different popular sizes and shapes, fridge magnets make wonderful mailer gifts as well.
Light weight and durable, these will also make great tote inserts or gift box items during special events as well.
Browse our selection of refrigerator magnets in curious shapes and interesting colors that will instantly grab the attention of everyone who comes across them. Refrigerator magnets not just display your message and create a buzz among your recipients but will also make fabulous artwork on any cold boxes around the office or home. These custom magnets will surely remind your clients about your products and services on a daily basis.
Benefits of fridge magnets
Custom refrigerator magnets are fun, colorful and a cost effective way to promote!!
Easy access: Custom fridge magnets make a ready reference point for your clients, as your contact number and address will be right at the tip of their fingers whenever they need these!
Practical: Fridge magnets do the double duty of holding recipes, shopping lists, or daily reminders for your recipients . Every time they check on these, your logo too will leave its imprint in their minds.
Mail friendly: Fridge magnets are mail-friendly promotional material that is useful in mailer campaigns or as cover mounts.
Imprint options: Full-color imprint options will make these promo magnets stand out on the refrigerators or filing cabinets
Customize it: Say your message in your style to make your logo and message stand out.
Add a personal touch: Design your artwork or our design team can create something special for you to start your brand building.
How businesses benefit from custom magnets
Repeat impressions: Marketing is not all about making the very first best impression; but also the number of impressions your brand makes! Refrigerator magnets fare well in this department as your recipients will open their fridge door countless times in a single day – Just imagine the number of impressions you get for your money!
Budget friendly: A refrigerator magnet on an average will cost you less than a first class stamp! Not many promo gifts will fit in this price slot. 
High retention value: Besides, promotional fridge magnets enjoy a high retention of many years. Thus it will continue to promote your logo from the countless fridge doors or filing cabinets, among not just the family members, but also their guests.
A fridge art: Custom fridge magnets will also dress up the plain looking fridges and will double up as a handy hold up for your customer's reminders and shopping lists
Browse our unbeatable collection
Wedding Save the Date refrigerator Magnets
Personalized Save the Date refrigerator Magnets are indeed fun and friendly. Break your wedding news among your friends and well wishers with these custom magnets that exude with warmth and beauty. Anyone will surely love to get this gift, which they will always cherish for a life time as tokens of some of the best moments in their lives.
Magnetic refrigerator calendars
These customized 20Mil refrigerator calendars will indeed make a practical handout. Because everyone uses calendars to plan their day and work schedules. Calendars will especially make great marketing tools for value building around the New Year or holidays. Personalize it with your message and logo to buy large face time over refrigerator doors of your customers. Bulk orders carry attractive cash savings as well.  These can even be used for mailer campaigns or as tote inserts or festive favors with every purchase.
Religious Business card magnets
Religious business card fridge magnets can be used to enhance visibility and to promote the thoughts of church groups or religious bodies. Hand these out as tokens during feasts and other special occasions and people will love to have these on their fridge doors. Personalize it with religious quotes, emblem or artwork to make it a really special gift.
Fridge magnets are retained for long and are durable
Your message on custom fridge magnets will never get discarded as these stay safe on metal surfaces for a long time, year after year! Custom imprinted fridge magnets stick around for 6-8 years on an average – that's a lot of exposure to your brand- unlike other promotional products that may get lost or trashed easily.
Magnets will definitely work hard to put across your message daily to whoever comes across to their refrigerators
Functional magnets like magnetic photo frames or memo boards are indeed attractive options to consider to reach out to family groups.
Fridge magnets are available for all businesses, occasions or events.
Further, custom fridge magnets are easy on your wallets
Common myths that promo magnets prove wrong
Budget friendly is not cheap!
There is a common myth that budget friendly advertising seldom work! Fridge magnets ensure the best value for your advertising dollar you can ever ask for. It will attract new customers, turn leads into sales and ensure consistent exposure of an average of 12 times or more a day.
Regular shapes are not the only option
If you have a company theme or shape that identifies your service at a glance, refrigerator magnets will make perfect options. These magnets are also available in a range of shapes and can also be made into custom shapes to suit the specific needs of the marketers.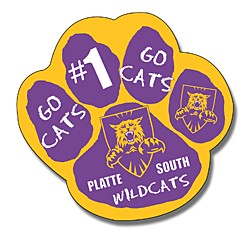 Magnets are not just ornamental
Magnets are as practical as these are ornamental! So, think about doubling your exposure and the utility of promotional magnets by adding a note pad or a calendar! Everyone will surely love to have a notepad to scribble down numbers, dates or any such information. Moreover, when these magnets stay for the life on the fridge,notepads/ calendars can be replaced with new ones when needed.
Customization tips
Custom fridge magnets can also be personalized to enhance your brand awareness and recognition among customers. These will indeed serve as handy reminders that  prompt your customers to contact you.
Service oriented businesses can obviously imprint call to action messages on refrigerator magnets. Takeaways, cab services or tailoring services or in fact any business line that directly deals with the general public can make use of these custom magnets.
Imprint your logo, a clever message or a catchy slogan that your customers will instantly remember to promote your business.
Businesses can enhance their brand recognition among customers by adding some interesting tips or useful information along with their company logo. For instance a metric conversion table, a notepad or a calendar can all encourage your customers to not just display the magnet on their fridge but also check it out more frequently.
Though fridge magnets were originally designed for refrigerator door display, these can be stuck on any metal surface. For instance a plumbing engineer logo magnet will look appropriate on the boiler cover as the customers will instantly remember whom to call to service it!

need more tips? reach out to our team to get started