How Printed Magnets Impress Your Prospects
First impressions are crucial.  That's why, you need high visibility and popular handouts like custom magnets to leave a lasting impression among the audience.
It's a well-known fact that the first few seconds of contact significantly impact people's perception of your business. So, if you wish to have a smart brand presentation and impress your prospects about what you offer, look no further than custom magnets .
Printed magnets can be used for a wide variety of different purposes. Ideal as store promotional items and mailer items, logo magnets  offer a lot of benefits compared to other promotional materials.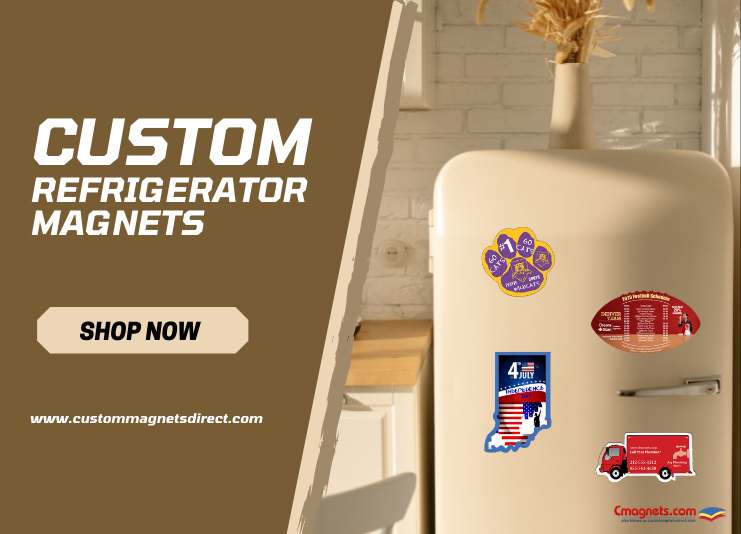 Why Should You Consider Custom Magnets ?
These full color , premium quality magnets are highly visual and will show off your business. It will give customers the opportunity to see your brand in an eye-catching manner.  Choose a compelling message or call to action tagline to remind your audience why they should come back to you time and time again.
Magnets are Unique
Trying to find ways to express your business  in a unique way? In this digital world, tangible and long lasting giveaways like magnets will indeed make a great choice. Magnets are eye-catching and fun to customize with images. Hence, marketers can use these giveaways in so many different ways, depending on the style that you want to go with.
Impress People
Custom  magnets offer a great way for you to give your customers the first impression that you want them to have. You can incorporate these attractive magnets in your story selling branding campaign as well. It will give people a way to interact with your brand; needless to say, it will surely make them feel like they have become part of the story themselves.
Versatile
Infinitely versatile, custom magnets can be used for a wide variety of reasons. Whether it is to convey your holiday greetings to your clients, promote your fund raising campaign or even to thank your team, you can use one of these custom magnets.
Above all, magnets will allow you to convey your message in an elegant and professional manner without being intrusive. So, if you want a budget friendly yet visually appealing handout that everyone will appreciate, then this is certainly going to be the type of promotional item for you.
Need more ideas? Watch our daily blog posts on promotional magnets for a fresh dose of inspiration!