Custom Fridge Magnets – The Budget Friendly Way to Drive Your Recycling Campaign
Posted by Cmagnets
Posted on July 28, 2021
Wondering what makes fridge magnets a marketing juggernaut? These answers will cater to some of the doubts lingering in your mind. First things first!   Did you know that on an average people visit their fridge 8 times a day? So, just think of the countless impressions that your custom magnets will make during its shelf life.
Plus, magnets are one of the lowest priced marketing tools ever. For less than the cost of a stamp your custom fridge magnets will make your audience aware of your recycling campaign every single day for many years!Available in a wide range of models, sizes and shapes, full color, custom fridge magnets are hard to miss.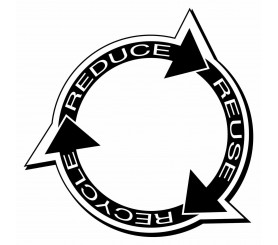 Get started with these popular models.
Shaped magnets: Conveying your message on these shaped magnets is quite easy as the audience can easily relate to your business line with custom shaped magnets they receive. For instance, community organizations can use  bin shaped magnets  to remind the residents of the importance of recycling. Councils and local authorities are often under pressure to attain their recycling targets and these shaped magnets make a perfect way to encourage all their residents to recycle their waste.
We bet, these bin shaped magnets won't end up in the bin but will go straight on the fridge! Customize it with cleanliness taglines and  recycling messages to make it more purposeful and engaging for the users.
Trash truck shaped magnets are another popular and cheap handout to promote recycling services among local householders. These eye catching full color magnets shaped like a trash can will convey your message with pin point precision because everyone will understand the message in a single glance even without having to go through the text message.
Customize these with not just your logo and message but other details like collection dates, acceptable items and other information that the residents might find useful.
These  custom fridge magnets will remain a high visibility reminder all year round, which will encourage your recipients to take recycling seriously.  Raise awareness of your recycling campaign and in the long run will make your surroundings clean and healthy with these quirky shaped magnets.
Printed fridge magnets are one of the cheapest ways to promote your campaign. The high retention plus the incredible low cost advantage will make these  logo items truly value added. Designed to last long, these full color magnets are always well received.
How do you plan to use custom fridge magnets in your recycling campaign? Share your thoughts.