Top 10 Promotional Magnets for Back to School events
Posted by Cmagnets
Posted on September 14, 2020
Though the  reopening of schools  has been delayed over the pandemic safety concerns, most schools are planning to open in the days ahead in compliance of the safety guidelines. So, for the school administrators, it is a perfect time to reach out to the parents and students and take them  into confidence with relevant back- to- school promotional giveaways.
Custom magnets have always been proven school reopening giveaways. Budget friendly, eye catching , Made in USA and infinitely  popular, these full color magnets will make a great  way to express your appreciation towards the students and faculty members.
However, this year, there will be a lot of demand for awareness magnets imprinted with the personal safety tips and social distancing norms. These can  be  applied in the public areas and class rooms to make long lasting reminders  for students in their transition to the new normal schooling routines.
Magnets! Teachers and students can't get enough of our magnetic classroom décor and organizational tools. Custom school magnets make class room sessions interesting and help students to stay organized  all through the school year easily.  Designed by keeping in mind the  hustle and bustle of the school year and the countless organizational challenges for teachers and students, these multitasking  magnets will easily simplify the class room chores for students and teachers alike.
Here is a quick list of our top magnetic products that are sure to make learning fun this year!
 School Magna Phrase Magnets 20 Mil  will help students to learn new phrases and sentences in a fun way; and enable the teachers to make the class room sessions more interactive and interesting. These  can be fixed on any magnetic surface like whiteboards or  file cabinets to save space and add a pop of color to the class rooms.
School calendar magnets are useful handouts at the beginning of the academic year for schools.  Customize these magnetic school calendars with the events, holidays, exam schedules and other important events of the year to make it easy for the students and parents to keep track of the various activities and events slated for the year. Choose  from various models including those for elementary school and high school for specific student groups.
School sports schedule magnets : Students are naturally drawn to the sports events. These attractive magnets will bring together all the sports events of the year in a glance. Choose from various  popular shapes to draw easy eyeballs. Available in both indoor and outdoor options, these attractive magnets make great team spirit giveaways or fund raising items for school sports clubs .
School contact magnets:  These contact cards will make a perfect way to make your first              impression the best. The parents and students will find all the contact information they may need on these sleek cards that will stay safe and right in the plain sight on the refrigerator doors at home. Get your logo, mascot and contact details imprinted on these colorful contact magnets to ensure easy communication.
School Bus Shaped Magnets 20 Mil: Can there be a better way to advertise your school than these easily recognizable, bright yellow colored school bus shaped magnets?  It will stand out easily and help you gain easy attention of potential and existing customers. These unusual magnets will make great collectibles and fridge décor items as well.  The students of your school will indeed find it a brag worthy souvenir of their school year!
School schedule calendar magnets: Let your teachers and students stay on top of all the daily class room activities with these neat, time-saving magnetic calendars that can be imprinted with school events, schedules, holidays and more.  Teachers need eyes on the back of their heads to make sure that the hyper active school kids stick to their schedules. But these handy tools will relieve a lot of pressure off the teachers' routines for sure.
Paw shaped school magnets : All work and no play makes a jack a dull boy! Why not keep your school spirit alive with these cute paw print magnets customized with your school pet club mascot!
These will make great handouts for awareness campaigns and fund raising events to support nonprofit pet care organizations.
School Picture Frame Apple Punch Magnets 20 Mil: Customize to capture graduation memories and school spirit events moments! These colorful magnets will make earn a prestigious spot on the fridge doors of your students for school and make an emotional school souvenir for students after the school year.
Football Helmet Shaped Indoor Magnets 35 Mil  are perfect to cheer on and represent the favorite school sports teams!  Customize it with the team mascot, anthem and more to make great sports day souvenirs and team spirit rally handouts for schools.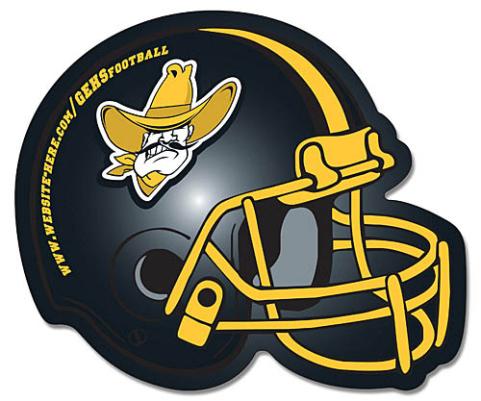 Circle magnets : Teachers can make the most of their classroom space with  these circle shaped magnets. Perfect for posting student photos, artwork, class work, and reminders.
Need more? We have an exclusive section of custom school magnets  to cater to your back to school events and promotions. Browse along to find a model that meets your needs.