Why Business Card  Magnets Still Hold Power- A few Sound reasons!
Posted by Cmagnets
Posted on June 22, 2020
In the  digital world of  social media, smartphones and online marketing, some people may think that the relevance of physical networking is long gone!  However, despite the technological revolutions, there is one marketing tool from the analog world that will never go out of style- the business card magnets!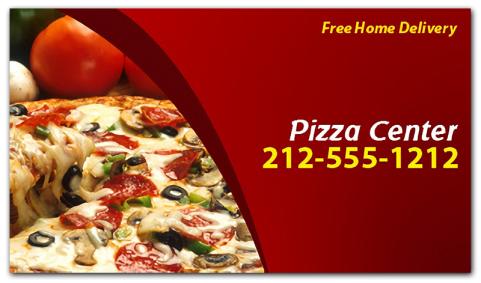 A business card ensures the ultimate personal touch and warmth in business meetings and gives a human face for your brand that your recipients will find handy to relate to. While paper cards may get damaged or misplaced easily, custom business card magnets will make their way to the fridge doors or filing cabinets of the recipients without fail and make a high visibility billboard for your business. These full color magnets are hard to resist and your recipients can't stop talking about these delightful magnets that double up as a handy hold up for their reminders and shopping lists.
Not sure? Here are some solid reasons why you should take time to get your business card magnets imprinted for use.
Business card magnets promote your brand.
Small, medium or big- any organization may need business cards when out and about. Customize business cards to reflect your brand identity and uniqueness. It will go a long way in making it  stand out. Choose a unique shape to get all eyes on it. No matter where your card goes, your brand and image will get consistent impressions for a long time to come.
Business card magnets highlight your reliability
Business cards show that you value potential professional relationships and are serious about your business responsibilities. In this age of online transactions, business card magnets show you care enough to go the extra step by leaving a tangible brand reminder.
Whether  you are attending  tradeshow, networking at a career fair or simply having a conversation with someone you met at a restaurant, a business card magnet shows you are serious about what you do and the image your portray.
Business card magnets Build relationships.
Business cards magnets are just right for targeted promotions as you can reach out to the key audience by handing out your contact details only for people who matter. This will enable you to build your baseline while your recipients can easily reach out to your business when they need your products or services.
Business Cards Magnets Make Connections
Though business card magnets are part of the physical world, these can also establish online connections. Make sure to include your website or Linkedin details on your cards to make it possible for the online savvy prospects to reach you.
To sum it up- business card magnet is a powerful little marketing tool for individuals, companies and brands. So, if you don't have it now, get your business card magnets customized and start networking.