Why Your Business Needs Custom Shaped Magnets To Stand Out And Get Spotted!
Posted by Cmagnets
Posted on July 21, 2020
If you thought all magnets look alike – in familiar square or rectangle shapes, you could be pleasantly surprised to know about shaped magnets  and die cut magnets.
Why shaped magnets
Studies show that shapes are registered by the human brains much faster than text and words. So, why not use pick up a custom magnet that is shaped like your product or convey your business message to  engage the audience?    For instance, if you are into home finance niche, can there be a better way to talk about it than these house shaped magnets?   It is a no brainer why a pizza shaped magnet is the best way to get across the message for a pizzeria and announce deals!
 Picture this. If you have been driving behind someone's car that is covered with pumpkin shaped magnets , paw shaped magnets or some other quirky shape other than the basic shapes of square or rectangle, you will definitely be tempted to have a longer look at these. Shaped magnets indeed leave a lasting impression among your audience.

Shaped magnets pique quick interest and will convey your message in short and sweet way.  These will enjoy a higher retention on fridge doors and cabinet doors because of its adorable shape.  Often doubling up as decorative pieces, these full color magnets will make your marketing interactive and highly personal. These make great talking topics as well because anyone who sees these cute magnets will surely be interested to know more about the brand that handed out these cute promo items.
Surveys have shown that 80% of all US households have commercial advertising magnets on their refrigerators. Shaped magnets will easily stand out from the rest of the crop thereby gaining easy attention. Marketers who wish to get the word out about their products in a cost effective way will find these logo items a perfect choice.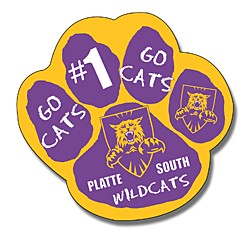 Magnets are fun and functional alike
When you think of magnets, you may think it as the props on our fridge that hold the child's artwork, your shopping lists or reminders.  However shaped magnets will double up as decorative pieces as well and add a pop of fun colors to the bland spaces and enhance everyday home décor. Your recipients can even change the look of a room in an instant by putting a picture frame magnet or swapping out one magnet with another featuring a different image.
Light weight and compact magnets make delightful mailer items as well. So, add a fun twist to your newsletters and other business correspondence by slipping in one of these magnets. It will enhance the value of your mailers and encourage the users to actually open it and read!
Magnets indeed serve many purposes ranging from function to fashion to fun! How do you plan to make use of the popular traits of magnets? Share your thoughts.