5 Essential Promotional Magnets for Any Restaurant
Running a business in the restaurant industry is easier said than done, considering the tough competition in the field. From planning your menu and wine list to creating the right ambiance, there are a lot of things that go into a successful operation. However, what makes you stand out in the race, is the promotional swag that you incorporate into branding.
In this blog post, we've compiled a list of promotional magnets that any restaurant may find useful.
Menu magnets
These high visibility, full color custom magnets will fit perfectly as mailer items; while reaching out to your regular clients. It will even deliver your menu to each customer, while your brand gets a lot of attention. Come up with interesting taglines and designs that will give these menu magnets a visual appeal that you desire. Choose from various models to enhance your brand exposure. This is also a convenient way to slip your menu into the bags of take-out and delivery orders without it being too  intrusive.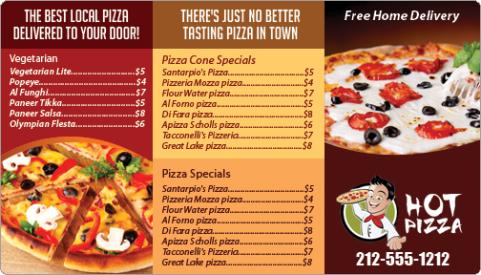 Business Card Magnets
Business Card magnets are beneficial for every industry, but they are especially important in the restaurant business. Likewise, your patrons will find these useful to meet their catering needs. As these full color magnets will definitely enjoy a permanent display on the fridge doors, your gourmets will have your contact details in their plain view. Light weight business card magnets will indeed make a great choice as mailer items or trade show swag.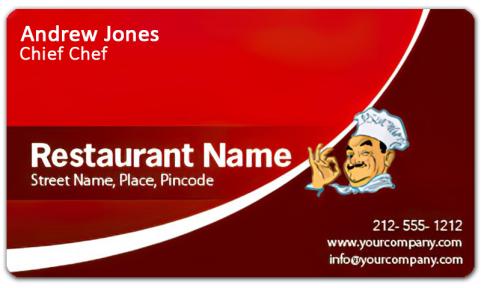 Car magnets
Custom car magnets are an affordable way to get your message across to the larger audience group. Just think of the exposure your brand printed on these magnets will get, every time you drive around your business vehicles on the busy streets. It will ensure the much needed attention and new leads for your business.  Car magnets will help you feature special menu or promotional deals, without feeling like you're wasting money on temporary signage.
Shaped magnets
Shaped magnets available in various shapes like pizza and cake will relate to your business. It will make yet another great way to promote your business in an interesting way. The low minimum order requirement will also make it easy even for start-up restaurants, to incorporate these into their branding campaigns.
Calendar magnets
Calendar magnets are indeed one of the best ways to get your customers to notice new menu items, happy hour info, chef's specials at the start of every year; and make them stay glued to it all year round.  You can even display a QR code for customers to access menus directly from their phones. Choose from various models; add your logo and you are all set to make your promotions interesting. Calendar magnets are one of the most popular handouts for all types of businesses. It ensures 365 days of brand promotion at one time investment.
Roll Labels
In addition to magnets, roll labels are another cost effective and practical way to brand your package without having to spend a fortune. Whether you own a coffee shop, or a restaurant, custom labels printed with your logo will look good on cups and containers. It is indeed a professional way to get across your message, and make people take note of it without being intrusive. You can even use it to seal take-out bags or envelopes.
Did you find this post interesting? Be the first to share and spread the word.