Budget Friendly Fridge Magnets for Branding
Custom refrigerator magnets will not only put your contact information in the plain sight of your audience but also double up as fridge décor items.
Your audience will indeed find these delightful full color custom magnets useful to hold up reminders and shopping lists as well. Thus your message printed on custom refrigerator magnets will get a lot of attention not just from the primary recipients but people around as well.
 Businesses can populate these full color magnets with their message and artwork to boost engagement and ensure that their client base will have all the information that they may ever need. Available in a wide range of shapes and sizes, fridge magnets are fun to customize as well.  You can create the right feel for these logo magnets to ensure they stand out.
Why fridge magnets?
Refrigerator magnets help marketers to maximize their magnet campaign with compelling, lifestyle-first content that customers will find interesting. The incredible popularity of these magnets will thus drive greater awareness and engagement-all from a single magnet.
The best ways to customize fridge magnets
You can add your logo or something more than just a call-to-action and contact. The bottom line is that the information that you choose should serve the purpose of communication with the clients. Designed to stick to a magnetic surface , these high visibility magnets will never get overlooked.  Your recipients will even find it useful to clip their photos, menus and coupons.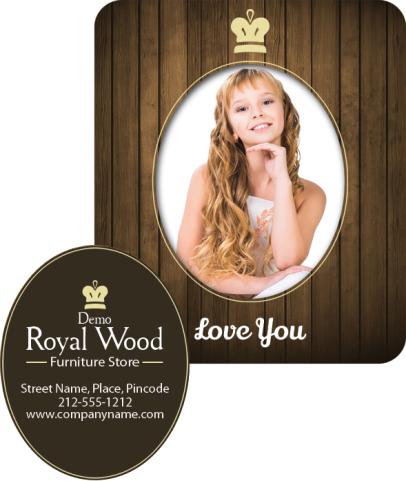 The best part is that custom refrigerator magnets perform double duty as they not just announce your brand but also convey other information that the customers may obviously find useful. Thus, you can include useful information like CPR tips,  kitchen conversion unit and more on these magnets.
Moreover, refrigerator magnets make versatile giveaways for all types of businesses especially like restaurants. They can print fridge magnets with their menu or special deals; every time your recipients are in mood of a quick grub, they don't even need to open the fridge. These magnets will help them make a call and ensure a quick solution for a tasty meal.  You can even include monthly discount coupons or deals on the magnets that will make it more engaging. Customers can grab and use it anytime, without ever worrying about  missing the deals, when it is right on their fridge doors.
Are you planning to use refrigerator magnets as your swag? Discover the most trending magnets in our collection to leave a lasting impression in the minds of your prospects.