How To Use Magnets For Marketing
In the sea of promotional giveaways, custom magnets stand out for some obvious reasons.
Firstly, custom magnets are handy marketing tools for any business, thanks to their staying power and versatility. Magnets printed with your message can stick for a long duration; and will promote your business in your absence. Available in various models, sizes and shapes , promotional magnets will easily match with the business theme of marketers.
Why Promote Your Business Using Magnets?
Custom magnets can serve a gamut of advertising purposes. Budget friendly and highly visible,  these make proven  marketing solutions to every business.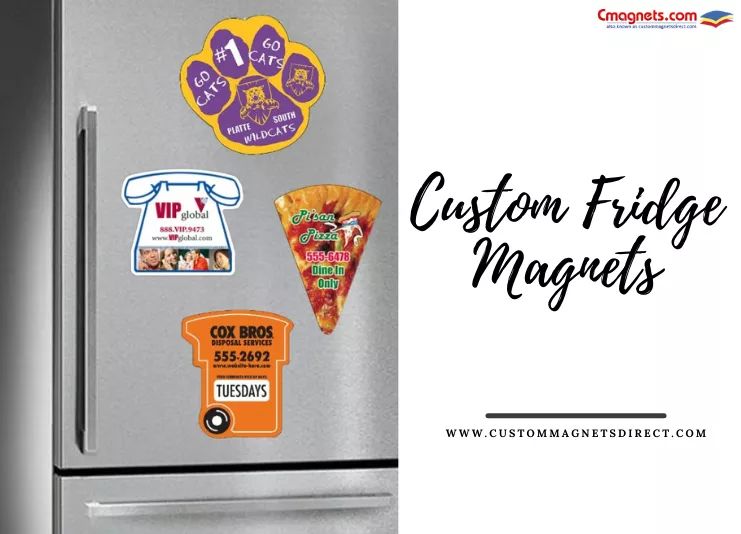 High retention
While your prospects  can misplace ordinary business cards, promotional magnets are less likely to be misplaced. Your clients can easily stick them in any magnetic surface, and access your contact details whenever they need!
Here are some popular models in custom magnets for your marketing plan.
Car Magnets
Car magnets will  surely get your promotional message on the move ,and market your business to a wider audience.  These full color magnets will thus take your message wherever your clients  go. It will not only  promote your brand but also grab the attention of the potential clients to make more leads.
Business Card Magnets
Unlike traditional business cards, magnetic business cards are never misplaced or damaged  and will easily reserve a high visibility spot on the fridge doors of your audience. Light weight and easy to distribute or mail out, business card magnets will create constant exposure to your business.
Calendar Magnets
Calendar magnets will ensure 365 days of brand visibility at one time investment. it Is ideal for all types of businesses especially those offering routine services. These logo magnets will make a cost effective way to make repeat impressions.
Die-Cut Magnets
Add a fun twist to your business events with Die-cut magnets that can be made in any shape that you desire to complement your business theme. Most people fancy them due to their attractive shapes, making them a great choice for all businesses.
Magnetic Notepads
Nothing makes lives organized as these simple handouts of notepads. Even in today's robotic world, , most people prefer to  use notepads for its simplicity. A magnetic notepad enjoys more popularity because of its incredible staying power. Your clients will never misplace these notepads that stay put on their fridge doors or filing cabinets . Add your logo and artwork to make it your brand reminder, while offering a useful every-day, organizational tools for your recipients- win-win!
If you wish to make use of custom magnets in your promotions, explore our complete line of promotional magnets to choose a model that will express your brand identity.