Car Magnetic Signs Make Great Options to Boost Sales
The primary objective of every business owner is to grow your business and increase sales. There are many ways to achieve this. But  if you are looking for the most cost effective way to do that, car magnets will be a great choice to boost your sales and visibility.

Get maximum visibility
These full color car magnetic signs  will ensure maximum visibility for your brand and message. They are portable, lightweight, and easy to apply, making them ideal for promoting your business on the go. Versatile and  attention grabbing, these outdoor safe car magnets can also be used in-store to promote special offers, new products or promotional events.
Advantages of using car magnetic signs
There are many advantages  of using car magnets in advertising. First and foremost, they are cost-effective. You can customize car magnets at  a fraction of the cost of  conventional advertising methods such as television or radio advertisements. Secondly, they are versatile as they will never look odd in any promotional settings. In addition, these full color magnets are easy to apply and take down. You don't need any special skills or tools to set it up. Being repositionable, marketers can also use it on different vehicles in their fleet to optimize their brand visibility.
How magnets can Boost Sales
Car magnetic signs will go a long way in increasing brand awareness. It will help you get your brand in front of potential customers who may not have heard of your business before. In addition, they can generate new leads by drawing easy attention of prospects who may be interested in what you have to offer. It is a highly effective way to promote special offers, discounts, and other promotions.  You can even include a QR code to connect your audience with your online offer. Options are truly limitless.
Building Brand Awareness
Building brand awareness is crucial for the long-term growth of your business.  Car  magnetic signs will help you achieve this by getting your brand in front of potential customers. Customize  these full color magnets with all the essential information like logo and message to help people recognize your business.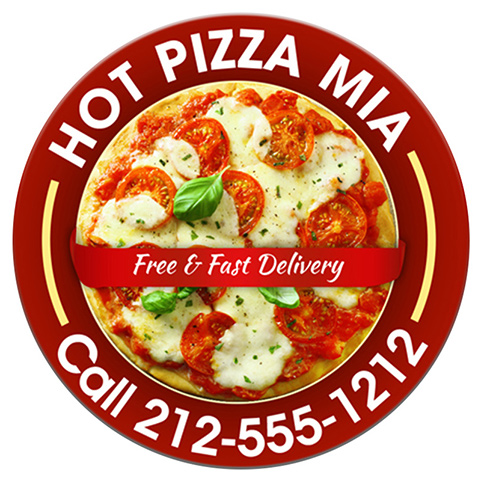 Generating new sales leads
New leads are what make businesses grow! Car magnetic signs will convey your message to your prospects and grab their undivided attention . In addition, a strong call to action message will do wonders in driving sales. Let's be frank about it. Increasing sales is indeed the ultimate goal of any business.
In addition, car magnets will definitely get a wider audience for your message, and will take your brand right into the target audience. For instance, if you are reaching out to  a college group, you can choose to drive around your business vehicles decorated with these full color custom magnets near college campuses where  more college students are likely to see your message. Thus you can plan a targeted promotion while using versatile and portable giveaways like car magnetic signs.
Make sure to create stunning car magnets that make people stop on their tracks. Add a compelling artwork that sums up your brand identity , use bold text that stands out and you are all set to get your target audience to take action.
Need more tips? Reach out to us for inspiration.