Custom Fridge Magnets – Affordable Marketing At Its Best
Can there be a better way to make your brand part of the everyday routines of your audience than custom fridge magnets? Since everyone uses magnets, you are rest assured that your brand will get an incredible display. In other words, your recipients will see your business every time they open the fridge or simply walk past it. Thus, your brand will become a household name; familiar to everyone who happens to see it.  These full color magnets will even make great conversation starters among people who see it.
Custom fridge magnets are available in various shapes and sizes. So, marketers can choose models that will match their promotional theme. Marketers can even think of adding other useful information like CPR tips, kitchen conversion units and more on these fully customizable magnets. It will enhance the value of these custom giveaways. Just  make sure that whatever message you plan to add to your magnets, your target audience will find useful.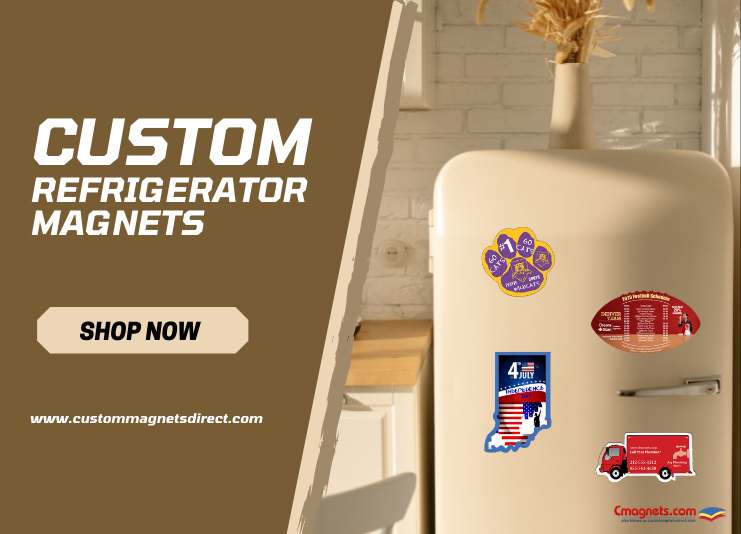 Incredible Customization
Logo magnets are fully customizable with your brand, message, artwork and more.  You can also include all the vital branding elements like  corporate colors and taglines to make it reflect to your brand image. Only your creativity matters here. Unlike other promotional items, there is no limit to what you can print on them. So, get creative with bold colors or artwork to grab easy attention of your prospects.
Affordable
Let's be frank about it! Not many businesses may have a big budget for  large-scale marketing campaigns. However, when you have budget friendly giveaways like logo magnets, even small and medium-sized businesses can plan a successful branding strategy. You can even order in bulk to save more money and stretch your promotional dollars even further. Custom magnets may cost you only as little as your paper business cards but are a lot more effective in getting your message across.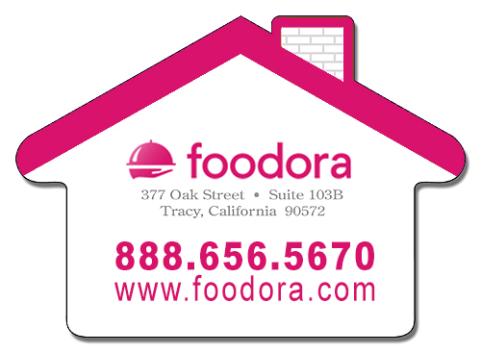 High visibility
Your recipients are less likely to misplace or discard these full color custom magnets unlike most other giveaways that remain forgotten about in a short period of time. Thus by investing in promotional magnets , you have a long lasting reminder for your brand. The best part is that these full color magnets will make its way to the fridge doors and filing cabinets of your recipients to remain there for a long time to come. Magnets make interesting conversation starters as well. Thus your message will not just be seen by your primary recipients but anyone who sees it.
Easy Distribution
Magnets are light weight and compact, which makes it easy to give these away. You can either hand them out in person during events or mail them to your potential clients. The ease of distribution will make logo magnets a great choice for targeted promotions and events because marketers can ensure that their giveaways are reaching the hands of people who may be seriously interested in their products.
Explore our selection of printed promotional magnets to find a perfect model for your next promotion. Should you need any further information or assistance, feel free to reach out to us