Benefits of Using Logo Magnets In Promoting Your Business
Promotional magnets are high visibility, removable signage that are ideal for all types of promotions. Easy to apply and remove, these full color custom magnets are available in a wide range of shapes. Moreover, marketers can replace it in a matter of seconds which makes them a highly effective way to market your business. Being highly versatile, logo magnets are suitable for businesses of all types
Here are some benefits of using promotional magnets for your business.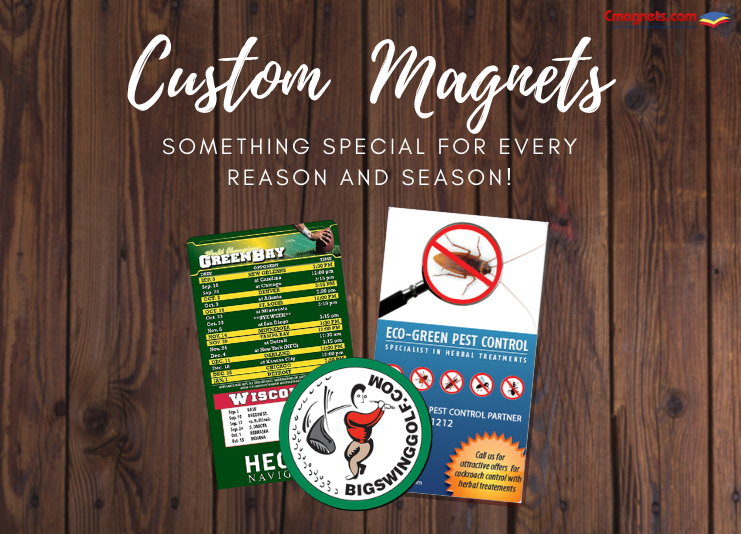 Enhance Your Brand Awareness
Custom magnets are a great way to increase your brand awareness. Portable models like car magnets have a higher reach compared to other means of outdoor marketing modes like banners and billboards that remain at the same place. On the other hand, car magnets will take your message across the town and engage your prospective customers with your message effectively.
Easy to Apply and Remove
The best part of custom magnets is that they are easy to apply, remove and reposition. The incredible flexibility and ease of use make them highly popular among all businesses.
Custom magnets are Durable
Unlike other promotional mediums, custom magnets are highly durable and long lasting. Outdoor safe and UV resistant, these will look good as new for a long time. Your message and logo on these full color magnets will continue to engage the audience for all types of businesses.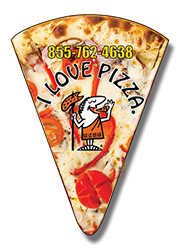 Fully Customizable
When you have promotional magnets as swag, you can be at your creative best.  Add not just your logo, but message or even artwork to create an unique feel and reflect your brand identity. Available in various shapes and sizes, these logo magnets can be made to meet your specific marketing and advertising needs. The customization options make them proven giveaways for advertising, and promotions.
Low on maintenance
Probably what makes promotional magnets different from other conventional ads like billboards is that they have no maintenance. All you need to do is wipe it clean to remove dirt. The low maintenance make it a great choice for marketers who are busy and are hard pressed for time.
High Visibility
If you are looking for a highly visible promotional item that is cost effective, custom magnets will make an obvious choice. In addition, they will offer incredible value to your recipients while achieving greater reach for your business. The more promotional magnets you bring out, the more brand building opportunities you will have. Unlike digital promotions like social media marketing, custom magnets are tangible , which your recipients can see and talk about. The best part is that it is not just your recipients that will see your message on custom magnets but anyone who happens to see these full color magnets will surely take note of your logo.
Potential ROI
An ideal marketing material always should have a high return on investment.  Being long lasting, logo magnets will make consistent impressions at one time investment, which ensures incredible return on investment for marketers. For instance, an individual will see your brand on these magnets for a few months or even years after you hand these out. Thus more people may become familiar with your business you own. The potential for a great ROI is an important factor to consider while deciding on marketing giveaways.
Have a better idea to use custom magnets in your marketing? Tell us your ideas in the comment section