Solid Reasons Why Business Card Magnets Are Important Even Today
Business cards  are not outdated as some people think . Even in today's digital age, custom business cards turn favors to on to your side when it come to business promotions . Marketers who appreciate their value are reaping key promotional opportunities. Why businesses need to invest in custom business card magnets.
Business card magnets build relationships
Business card magnets will indeed keep your message and contact details in front of the audience, thereby making it easier for them to access it. Moreover, it will never get misplaced like paper cards and will even double up as fridge décor items or a handy way to hold up reminders for your recipients. Sending your contact information via text or email is impersonal and short term; while business card magnets  will make the information interchange personal and long lasting.
Choose from a  range of models
Magnetic business cards are available in various sizes and  models So, you can easily find your perfect match without breaking your budget
Business cards are great for direct marketing
Business card magnets make consistent leads and can even change the encounter from friendly discussion to a real business opportunity.  Moreover, they are especially effective in face to face situations as in trade shows and business events.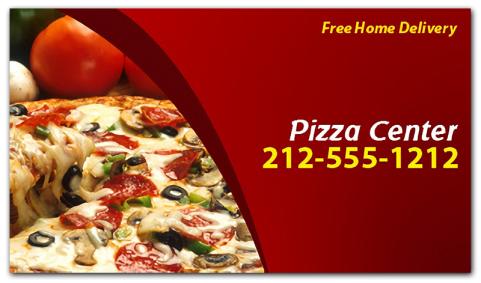 Make great first impressions
Leaving a lasting impression is a breeze when you have these full color business card magnets on hand. Apart from making your first conversation memorable, these will even make a tangible reminder of your brand. Remember that business card magnets are an extension of your business identity. Customize it with your call to action message, artwork or mascot to make it stand out in the race. Put on your creative caps to make your business cards cast a magnetic appeal on your recipients – literally!
Be prepared by having business card magnets
Business cards come handy not just during networking events but also at office, open houses or orientation events. More than anything else, having business cards on hand will convey the message that you are serious about your business and re well prepared.
Build Business Relationships
Online publicity materials are no match for business card magnets thanks to its visibility and popularity. Apart from being an easy reference of your contact details, business card magnets strike up conversations and take your message into a wider audience. These often make a talking topic for your brand. Moreover, business card magnets are constantly evolving to keep up with the changing times.
Low Cost Per Impressions
Business card magnets have one of the lowest costs per impressions as they get seen hundreds or thousands of times over its lifetime. Thus your brand will make consistent impressions at one time investment.
 Improves  Brand Exposure And Recall
Business cards can also scale up brand recall and influence buying decisions among your prospects. It will even help you to reconnect with your past clients whom you haven't heard from for a while. Your clients too might have forgotten who you are.  So, every time you plan a mailer campaign, it will bring alive some dormant leads and  increase your customer base. Need more tips? Our product experts are only a call away
Interested in making custom business card magnets your swag? Browse our collection right away.