Custom Magnets Are Crowd Pleasing Merchandise- Why
Promotional magnets are one of the most popular giveaways that can be used in school, at home, or in the workplace. It is indeed a great idea to incorporate  popular handouts like logo magnets in your marketing plan to get your name out. Here are some benefits of magnets that not many other promotional items can promise. It will surely help you make a grand start,
Magnets are useful
Logo magnets are  promotional merchandise that are useful for everyone and anyone. The universal appeal of  custom magnets has made it a popular handout among all types of marketers. Further, your recipients will find it useful as a fridge décor item or even a handy way to hold up reminders and shopping lists. Moreover, custom magnets will never look out of place in any marketing context. Thus marketers can use it in countless marketing situations.
When in doubt, always opt for promotional items like magnets that are highly functional. It will make sure that your promotional dollars are well spent while offering more value for your recipients. Moreover, it will help them see how valuable the company and the brand can be.
Easy to distribute
Custom magnets are also easy to distribute among your customers or potential clients. Being light weight and compact, these will even fit the bills of mailer items.
Budget friendly
Custom magnets are available at prices starting less than 1 dollar and have one of the lowest costs per impressions.  Like any other promotional merchandise, logo magnets  would be cheaper per unit once you order in bulk. Thus you will can meet all of your merchandise needs in a single go.
Popular
Clients of all ages, genders and walks of life will  find giveaways like logo magnets interesting. In addition, logo magnets never go out of fashion and hence will fit into any marketing event round the year.
Choices galore
Magnets are available in a wide range of popular models including fridge magnets, business card magnets, car magnets, shaped magnets and a lot more. You can choose a model that will impress your target audience to drive home your message effortlessly.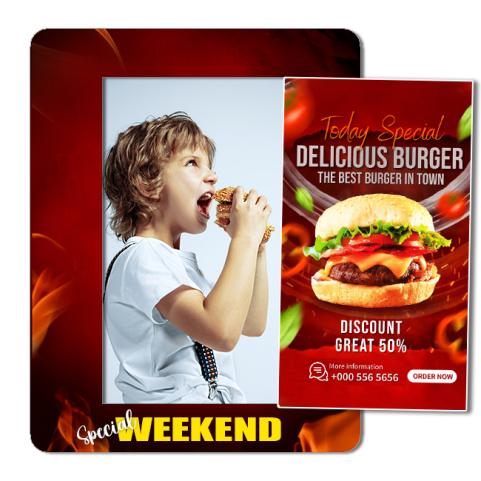 Play with colors
 Use colors to your brand's advantage as it is easy to customize logo magnets. Include your corporate colors, logo , artwork or anything else that you wish to make your promotional magnets as unique as your brand. The best part of custom magnets is that it will go well with your branding and complements  the company's identity.
Long lasting
Magnets are ideal for recurring campaigns as these will last long and look great. You can even give your clients different models of magnets to retain the interest factor. Your clients will look forward to get these interesting magnets every year.
Portability
Models like car magnets will get your recipients sport your business logo everywhere they go to make valuable leads. Pick a full color vehicle magnet and customize it with your message or mascot to support your social cause or your team. It will make a great collectible for everyone and a fun way to show support to your cause.
Need more selling points of custom magnets as promotional tools? Watch this space for our daily blog posts or reach out to our team for inspiration