Design Tips and Benefits of Custom Magnets
Custom magnets are a tried-and-tested method to convey your  business information  and make it stick. Ideal for all types of businesses, a well designed logo magnets is a must have marketing tool for any business. Here are some handy tips that will help you to exploit the promotional power of magnets.  
Completely customizable
Custom magnets are simple handouts that can be customized with your brand and message. . You can add images, logo, contact information and other relevant information in full color to draw easy eyeballs of your audience and people around. The incredible adaptability and customizability of magnets make it popular in many promotional events. Think creatively and you can create a custom magnet for it! Custom magnets are in fact the workhorses of information distribution as they make a customizable canvas that can be imprinted with your specific promotional information.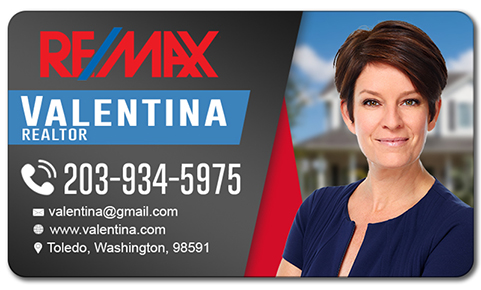 High visibility
Custom magnets enjoy a great display. Compact and small, these don't take up much space either.  It will stick nicely to any metallic surface like fridge doors and filing cabinets, which will literally put your message in plain sight of the audience. Easy to distribute, magnets are  easy to hand out thanks to its compact size, which makes it easy for you to include these in gift bags, mailers or to  handout in person .
Visually appealing
These full color magnets are visually appealing and will grab easy attention of the audience even from afar. Include interesting design elements and taglines that guide readers' eyes through the business information, which in turn will increase the users' comprehension. The freedom to design your own custom magnet means that it can look however you'd like.
Budget friendly
Custom magnets are budget friendly. Marketers that are  looking to save money can invest in these low cost items to stretch their promotional dollars further. If you wish to have giveaways that ensures more bang for your buck, look no further than custom magnets. Logo magnets have one of the lowest costs per impressions among giveaways.  In addition, magnets enjoy a high retention as well, which means that your brand printed on it will make a lot of valuable impressions  during its shelf life without being intrusive.
What to include
How you wish to design your promotional magnets is absolutely your call. However, some of the basic information that should go into it should include your brand, contact information and call to action message among others. Make sure to keep the text readable and easy to comprehend for the prospects. Highlight your latest and specialized services in a bold way to help the customers understand what makes you special. It will go a long way to inspire them to take action.
High-Quality Images
An image speaks more than a thousand words. Human brains register images quickly than text . So, make sure to include visual elements to pack even more information into your custom magnets. By adding a crisp image, you can easily make your logo magnets look professional. Customizing magnets is indeed an art. Use your creative skills to highlight your brand and message, leave ample white space to make it stand out and use brilliant colors that will contrast nicely against  the background.
The text size that you choose  should be appropriate for your target audience. Thus,  if your target audience comprises most older adults, make sure to use big sized fonts that are easy to reach. Make sure not to include too much information to ensure that it looks clean and readable .
A caption and a short tagline and some important information should ideally complete the custom design. People may see your car magnet for only a few seconds while on the road. Hence, make sure that they see all the vita information in  that brief  period of time. They should be able to read the complete information in the shortest time. So,  remember to keep only the most important information like your phone number or website URL.
Passive Marketing
Custom magnets will spread the word in a subtle way without being overwhelming. Your customers will not feel annoyed with these tangible reminders that will continue to remind the audience about your brand and information. Minimal Investment Custom magnets will fit all types of promotional budgets. Magnets are relatively inexpensive and you can apply them yourself hence it is the best for your business in the long term, as you can replace these as and when you like. Being budget friendly, logo magnets  make popular giveaways among  non profits as well.
Placement
These full color magnets will enjoy an incredible display on the fridge doors or cars. Marketers can keep more than one magnet on their vehicle to draw the attention of passersby quickly .
Dynamic
Whether marketers are looking for a way to promote their events, reward donors or announce deals , custom magnets will make a great choice to keep your brand in the public eye a little more often.
Limitless choices
Custom magnets are available in a wide range of models ranging from classic business card magnets to the interesting picture frame magnets. If you are looking for a general-use promotional item with staying power, look no further than custom magnets. Shaped magnets will add an interesting dimension to even a low key marketing campaign.  Marketers can choose a shape that reflects their business to make it easy for their recipients to remember their brand better. For instance, pizza shaped magnets will make a great choice to promote pizzerias.
Incredible Promotional Potential
Models like car magnetic signs draw easy attention due to its incredible size . Larger than traditional custom magnets , these car signs have plenty of space for the businesses to place additional information.
Calendar magnets ensure 365 days of promotion at one time investment  while sports schedule magnets will stick around for the whole season. It makes an ideal promotional tool for professional teams or junior leagues. Options are truly limitless when you have versatile handouts like custom magnets.
Explore our complete line of magnets to choose the most trending models. Should you need any further assistance, feel free to contact our team.