How Custom Magnets Help You Attract More Leads
Are you looking for fresh marketing ideas to enhance your branding strategy? If yes, why not try custom magnets? It is a great way to drive sales and referrals in a budget friendly way. Magnets will cost you only a fraction of conventional ads like billboards or even digital media advertising.
Further, marketers can use custom magnets in a wide range of interesting models to boost their brand exposure. Once you discover how powerful logo magnets are to your advertising, you'll wonder how you ever got by without them!
Why Choose Magnets for Marketing?
Magnets are often overlooked by most businesses, because they are not fully aware of the marketing potential of custom magnets. However, the countless benefits that custom magnets offer will make it an incredible part of your strategy.
In addition, custom magnets make value added products for the clients as well . The prospects are more likely to keep and use these magnets you give them because they make a handy hold up for their reminders and shopping lists. It will even double pull as stylish fridge decor items. These full color magnets will keep your brand constantly exposed to your clients and keep your contact information right at their eye span for easy reference.
Ideally effective marketing should make repetitive impressions. The more your recipients are exposed to your branding, the more likely they are to reach out to your brand as their first call.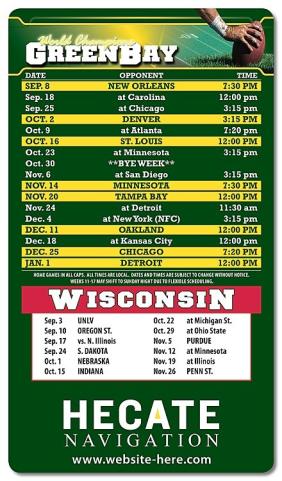 Cost effective
Further, custom magnets are one of the most budget friendly ways to ensure customer engagement and make new leads. Promotional magnets have one of the lowest costs per impressions, which might come to only a fraction of the cost of conventional ads like news paper ads or even pay-per-click ads. Thus logo magnets will ensure assured Return on investment for marketers.
Versatile
Magnets are versatile and hence will fit into any marketing plan with ease. These full color magnets are thus a great way to draw attention to your business. Made in USA from superior quality magnetic materials , custom magnets will never stop working for your brand. Designed to last long and look great, these factory direct full color magnets will make consistent leads for a long time to enhance your brand popularity.
Choose from a wide range of custom magnets to creatively market your business. Add your logo, message and artwork on these logo magnets to keep your contact information in the hands of prospects year-round.
Popular
Everyone loves magnets as fridge décor items and a handy way to pin up their shopping lists and reminders! So, the chances of your custom business cards getting stuck to a client's refrigerator or filing cabinet are fairly high. In addition, these full color magnets will keep your contact information always handy, which means, your customers will be the first to call you.
Here are some of the popular models of custom magnets that you can consider.
Business Card magnets
Business cards are incredibly important to any business. However paper cards are more likely to get damaged or misplaced. This is where business card magnets come to the bigger picture.
Calendar Magnets
Have you ever wanted to get 365 days of brand visibility at one time investment? If yes, look no further than custom calendar magnets. These are perfect handouts to reach customers from all walks of life because everyone uses calendars to check holidays, plan schedules and stay organized. Choose from various models like house shaped calendar magnets, tear off calendars and more. Calendar magnets thus will not only keep your clients engaged but will even make referrals.
Looking for more ideas to use custom magnets? Reach out to our team for inspiration.