Logo Magnets – An Amazing Medium for Brand Placement
Custom magnets are an effective yet understated marketing item among marketers. Available in a wide range of sizes and shapes custom magnets will match every promotional theme with ease. If you haven't considered using custom magnets as your merchandise, these benefits will leave you startling.
What are the benefits of promotional magnets?
Custom magnets are available in a wide range of shapes and sizes and the best part is that they are fully customizable. Not just add your logo and contact information, think of something interesting like an artwork or a call to action message that will get easy eyeballs!
Budget friendly
Custom magnets are inexpensive to print on and will put your brand on a panoramic display. So, if you have been looking for a budget friendly handout for your mass events or mailer campaigns, your search will end in custom magnets. The low cost advantage will make it a budget marketer's delight literally. Start up companies with a modest promotional budget on hand will also find custom magnets a fabulous choice. Highly durable, magnets last long and will hold up well through years of use.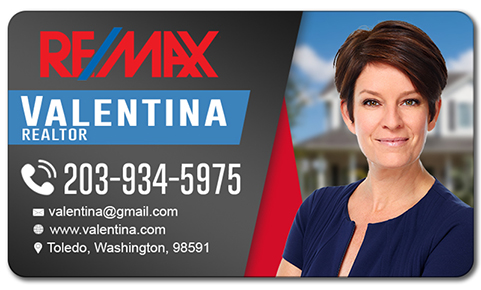 Practicality
Promotional magnets are not just highly visible billboards for your message but are highly useful for your recipients as well.  These full color magnets in a wide range of interesting shapes will make incredible fridge décor items and a handy way to hold up reminders and shopping lists.   Printed magnets have an impressive , high visibility imprint space for you to place your logo and message . They will even double up as a high visibility business card for magnets as well.
Consistent marketing
Consistent exposure is what builds up brand loyalty. People typically need to see a brand many times in regular succession to remember it and develop an affinity towards it. These full color magnets occupy highly visible area such as fridges or filing cabinets and hence will keep your name and message prominently displayed in front of your clients for a long time.
This will subtly encourage the user to make repeat purchases of your products in the future. By branding your logo on the magnet, it also increases brand recognition.
Easy to distribute
Custom magnets are also light weight and easy to distribute. Thus marketers can effectively incorporate these into target promotions. You can even deploy these as mailer items or as on pack merchandise. These will increase sales in future and ensure customer satisfaction. Afterall, your customers wills surely feel appreciated  by your brand when they receive more for their money.
Something special for everyone
Custom magnets are also available in a wide range of interesting shapes and popular sizes. So, you will find a perfect model that will complement your branding theme. For instance, for open houses , realtor agents can invest in these house shaped magnets, which makes easily recognizable symbols that represent their industry.  Just be at your creative best to harness the promotional potential of these popular custom magnets.
Be sure to explore our complete line of custom magnets to find an appropriate model that will fit your branding budget.