Everything You Need to Know About Custom Magnets
Custom magnets are a proven promotional item; because most  people are obsessed with the timeless charm of these full color magnets, that they use to deck up their fridge doors and filing cabinets. It is in home advertising of your company. Just think of the exposure your brand will get every time people gather for an event or party. Either outside, or inside, magnets will easily withstand the elements.
Logo magnets are very practical as these make a handy spot for most of your recipients to keep their reminders in place.  Easy to remove and place in a different location, these full color custom magnets will make your message portable without breaking your budget.
Popular
Our promotional magnets are a great way to spread brand awareness, around the office or at home. It is available in various models like calendar magnets, sports schedule magnets, picture frame magnets and more. Keep your message in plain sight of the audience while doubling up as fridge décor items and souvenirs with logo magnets.
For instance, calendar magnets help people to stay on track & organized and attend all their social engagements without missing a beat. Your recipients will thus have your business to thank.  In addition, these full color magnets are a great way to engage your audience with your message in a light hearted dialogue. Plus they will find it useful for attaching their shopping lists on the refrigerator for all to see.
Being budget friendly, custom magnets make great promotional products for trade shows and mailer campaigns. They are the perfect size to distribute in person or as tote inserts. Models like business card magnets are ideal to display on counter tops of businesses, at trade show booths, and so on. Versatile and ideal to convey a decent amount of information, business card magnets will highlight your professional brand image; while leaving your brand right in the hands of your prospects.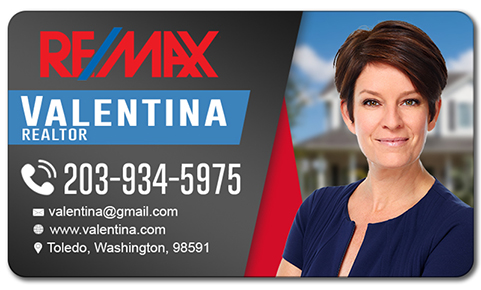 Popular
Custom magnets are useful to promote all types of businesses including health clinics, cafes, bars, salons, sports clubs and a lot more. For instance, health clinics can display their important information on the counter in the waiting room. It will ensure the patients easy access to the information they need. These space saving display boards will highlight your message in style; and you can even allow patients to take these materials home to ensure bigger publicity.
salons and spas
Likewise salons and spas can display their price list or the most popular services, on these full color magnets. It will never get overlooked for sure. Food and restaurant industry is another niche that can make use of custom magnets. These full color magnets will enjoy a prominent display on the fridge doors and countertops while you can share your menu with your patrons. The best part is that, you can even choose food themed custom magnets to make a lasting impression.
Bars and club
Bars and clubs that may need an affordable method of publicity will find custom fridge magnets a superb choice. You can even add your signature drink details on these full color magnets to stay in plain view of the patrons without getting lost in the hustle and bustle of the happy hours.
Real Estate
The Real Estate industry loves custom magnets to list their services and deals; thanks to the incredible choices in full color real estate magnets. You will especially love these house shaped magnets, that will align so very well with your promotional theme.
Wish to have more ideas on how custom magnets can help your business? Watch this space for our daily blog posts.