Why Real Estate Agents Need Custom Magnets in Business Promotions
One of the top industries that heavily benefit from  custom magnets is Real Estate. Branded magnets will boost your business exposure and convince your clients that they're working with someone who's professional. Best of all, custom magnets are something realtors can use on a regular basis.
From business card magnets to yard signs and car magnets and notepad magnets there are quite a lot of products that align with your branding theme. You can order these in bulk to get the best price discounts and to stay prepared for all the upcoming promotional events like home expos and open houses among others.
Business Card Magnets
Business cards are essential for real estate agents as in the case of other businesses. As an agent, you are likely to be in a constant state of networking wherever you go. Let's be frank about it. One of the most common topics that come up for discussion even in casual groups is the housing market and its constant shift and development. People often like to discuss about the market trends while they buy or sell their home or choose rental options.
Thus business card magnets will boost your brand exposure and will take your message right into the living spaces of your clients. It will remain as a tangible reminder of your brand in front of your prospects for a long time. Thus it will make it easy for them to reach out to you when they need your services. In addition, realtors can be extra prepared with some business card magnets during trade shows and events to impress a potential client and leave a lasting impression.
Magnetic notepads
Notepads are one of the most popular giveaways that realtors often choose for their clients. Customize with your brand, message and contact details to get easy attention every time your clients use this notepad likely every day for general note-taking and list-making.
Plus, it is not just your recipients who will  be reminded of your services but anyone who happens to see it will also see your message and take note of it. It's a win-win for both your business and your clients! Also, these branded tools convey the utmost professionalism of your business during expos and trade shows .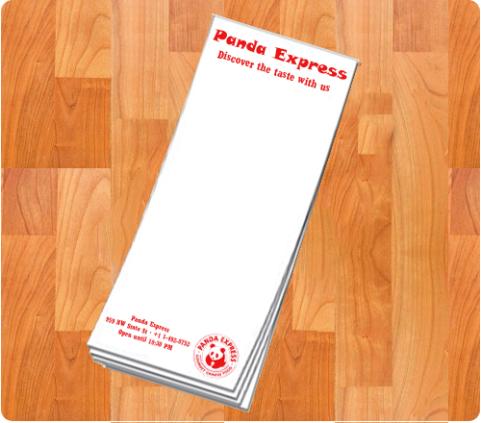 Car magnets
Customize these full color car magnets with your logo and any type of design you'd like to take your message right on to the streets and engage the audience. Choose from various models that match your promotional theme and customize it with your logo to drive home your message. It is obviously an easy way to highlight  your experience and brand identity. Likewise, printing magnets in bulk is inexpensive, and an investment you don't want to miss out on!
Yard Signs
In addition, yard sign magnets are a realtor's favorite way to list their properties. Print your own personalized yard magnets that you will use on a regular basis, for multiple listings. These affordable and sturdy signs  in a variety of sizes will surely set off word of mouth publicity for your business.
House shaped fridge magnets
Tell about your business to your audience in style with these easily recognized full- color house shaped magnets. It will grab easy attention of your audience and will also make a great brand reminder for them. Every time they see these magnets they will indeed be inspired to patronize your business.
Need more? Browse our exclusive section of real estate magnets to find a model that will match your needs. With these popular items at your disposal, you'll feel more confident and prepared for your real estate business promotions!