Promotional Magnets – Merchandise that Work Overtime
Promotional magnets can be seen virtually everywhere to get your message across and engage the audience with your brand in a subtle way. Companies have been using these  promotional items to build brand visibility and even as a token of appreciation for using their products.
Custom magnets are a Great Way of Brand Building
Logo magnets customized with your company name and tagline  will definitely draw easy attention from people around and not just the recipients. The best thing about promotional magnets is that it will continue to make impressions even if the item is passed along to another person.
Available in various shapes and sizes, it is easy to choose logo magnets that complement your products. Magnets are highly practical for the recipients as it serves and interesting fridge décor item and a smart way to hold up their reminders; while it becomes a tangible reminder for your brand. Win-win!
 Build Loyalty
Promotional magnets are proven merchandise for loyalty-building . They can also be distributed in person or mailed out to reward your  regular customers or share the discount  coupons. Custom magnets also make great referral items that will ensure the continued support of your clients.
Easy to customize
Magnets can be customized  in full color with interesting artwork or taglines, that will get easy eye balls. Make use of the strategic imprint space to  highlight your message, and make it a brand reminder for your customers.
Charity events and promotions
Custom magnets also have one of the lowest costs per impressions; and are available at prices starting just under one dollar! So, they make great fund raising items for nonprofits. Businesses can even use logo magnets to spread awareness message and support social causes to earn local goodwill and highlight their social commitment.
Budget friendly
The low cost advantage  and ease of distribution will indeed make logo magnets a great choice for community events  and mailer campaigns. Giving away popular handouts like printed magnets will ensure consistent brand impressions at one time investment. Ordering in bulk will also help you get the biggest discounts.
Promoting Product Launches
Make your new product line memorable even after the launch event, by handing out these popular promotional magnets . Besides, it will ensure top-of-the-mind awareness to drive sales in the future.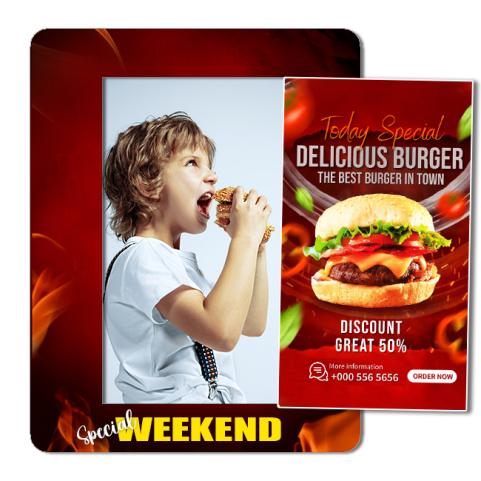 Versatile
Magnets are ideal handouts for all business niches; and will never look out of place in any promotional settings. Choose an appropriate model, customize it in a unique way and distribute to the target audience to make your brand work on its own for a long time. It is especially ideal for mass events like trade shows and mailer campaigns due to its low sticker price.
Moreover, business branding is all about standing out and making a statement; so that you reach more people and turn them into your loyal customers.
So, do you have a better idea to rely on advertising magnets as one of your main marketing strategies. Share your thoughts on how well you do it  in our comments section.