Flag a Train of Memories with Holiday Magnets
Posted by Cmagnets
Posted on November 19, 2012
Hip Hip Hurray!!! Holiday season is here! Everyone is getting ready to warm up to heat of campfire and world is getting smaller by day!
This is the only time of year when friends and family members unite to praise, toast, laugh, sit and dance with each other and no one is in mood to comply.  You can make this holiday season special by offering a memorable gift such as a very personal HOLIDAY MAGNET.
A custom magnet may appear trivial when compared to high profile crystals, jewels, watches, which you are used to giving, but still it can usher flood of memories at a single glance.  This year high profile online magnet manufacturers and distributors have started coming out with their specialized offerings to address people of different moods, and requirements.
There is a custom magnet for every mood and you will simply love them. Here are some of the choices, which may interest you.
Holiday Theme Magnets
Christmas Magnets –Reindeers, Christmas Carols, Father Christmas, White Christmas, and Christmas tree light up our Christmas seasons. Our memories are cocooned around feisty Christmas season. This year you can make it special by greeting everyone with a good Christmas magnet during next party. Magnets highlighted with the above mentioned symbols are slowly gaining popularity. Be it guests, friends, families they cannot ever deny the charm.
New Year Magnets – Food and merry making rules the season and everyone wishes to enjoy it in their own way. You can make this season special by gifting special New Year themed magnets to your friends and family.
These magnets are especially offered as refrigerator magnets and they exude opulence at a first sight. Some of the popular symbols include lucky charms (in different cultures), food symbols, and merry making symbols such as musical instruments, dance jigs, etc.
Holiday Entertainment  and Acknowledgement Magnets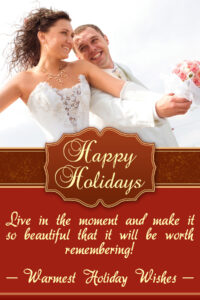 Arts and Entertainment Magnets – As said before holiday season is all about merry making and you cannot avoid the laughter and tears of joy, which burst when friends meet. If you are hosting a intimate fun filled party, then its best to seek art and entertainment magnets. Musical refrigerator magnets, musical dance and game magnets, band magnets, events and arts calendar magnets are some of the favored choices under this category.
Religious and Church Magnets – This is not regular gifting choice during a holiday, but it will definitely strike chord within a viewer.  Church calendar magnets, Catholic Church magnets, cross & bible magnets and religious holiday magnets are some of the popular choices available in this genre.
Save the Date Magnets – This magnet is generally tagged as a pre wedding invitation, but you can always utilize it effectively to send out regular party invitations. People will feel elated on saying a beautiful magnet inviting them for wine party or some other intimate party hosted by a friend or relative.
If you are running a business, which benefits from holiday season, then following choices may interest you –
Holiday Business Magnets
Hotel and Resort Magnets – Hotels and resorts struggle hard to grab maximum footage during the holiday season. They are always competing against each other to buy maximum attention. If you are the one resort or hotel owner, then hotel and resort magnets may interest you- hotel business card magnets, resort business card magnets, resort & spa magnet and ski resort magnet.
Restaurant Magnets – Most of the restaurants have to struggle for gaining prominence during a holiday season and this competition intensifies if you are operating near a monument of national importance or place of interest. Restaurant magnets can be favored by restaurateurs who wish to address large section of customers during this holiday season. Many types of business cards and calendar magnets are available under this choice.
When it comes to typical holiday magnets – "sky is not a limit to imagination". This means you can just reach out and grab the ones, which speaks your mind and performs at its best to wrap some good holiday memories.
Wishing you all a joyous and memorable holiday season …