Grab the Undivided Attention of More Customers With Custom Car Door Magnets
Posted by Cmagnets
Posted on December 5, 2018
The basic equation of any successful marketing campaign is that the more the attention your brand gets the more effective will be your campaign. So, which is the best way to ensure the maximum attention? The answer is that there are promotional opportunities all around though not many business owners take note of it.
The best way to reach out to your road-active audience is through custom car magnets. Be it on cars, trucks or vans, these full color magnets will be seen by thousands of people every day. By using custom car magnets, you can spread your message and brand and generate the much desirable buzz for your business.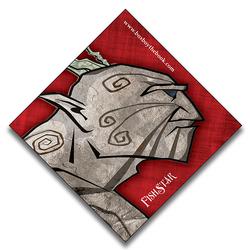 Here are some of the benefits of car magnets
Enhance your brand visibility
Car magnets are like free billboards for your brand that will propagate your message wherever the vehicle goes. While the conventional billboards on the road side require you to pay thousands of dollars on a regular basis, these magnets will only cost you a few cents and will ensure a fairly long brand display.
These imprinted magnets will display your brand in the heavy traffic of the road without having to invest anything literally. Customize these with your brand and message to drive home your message in an effective way without being distracting. These magnets will grab the attention of everyone stopped next to you in traffic and make a  fun way to engage your audience with your brand. Everyone will surely be tempted to take a closer look at the message or artwork imprinted on these car magnets. Offered in various shapes and sizes, car magnets will never fail to make heads turn! The big plus is that these can be employed to promote all types of brands and businesses as well.
Flexible Customization
One of the main reasons why people are a bit apprehensive to put signage on their vehicle is that they cannot use it as a personal vehicle. However, car magnets will give the customers to turn their business vehicle into personal vehicles and vice versa in no time as these can be fixed and taken off in no time. The best part is that custom car magnets will not leave any stains nor will it damage the surface of the vehicle.
Easy to use
One of the biggest advantages of using car magnets is its ease of use. You can put it when you want extra exposure for your business and remove it when you want an ordinary vehicle again. Businesses that shuffle their businesses as personal and businesses vehicles will find car magnets a perfect choice. In addition, they can also use different magnets on different vehicles, thereby ensuring maximum optimizations and targeted approach. Even if you use a personal vehicle for work, you can generate business leads and a high level of exposure that come with vehicle advertising and flip it to an off-duty vehicle without any issue because these can be attached quickly and removed just as easily.
Have you been using car magnets as your promotional items? Share your thoughts with us at our facebook page.