Custom Refrigerator Magnets –  Take your Brand to your Prospects homes
Posted by Cmagnets
Posted on January 19, 2021
Every fridge can be boring – no matter what's inside it! Add a pop of fun colors and make  your fridge exciting with these full color custom refrigerator magnets. The best part is that there are fridge magnets in various sizes and shapes that will make it easy for you to get your creative best!
Magnets have indeed come a long way from  just being interesting items that adheres to any metallic surface to something engaging and interactive. Today, you can customize magnets with jokes, artwork, taglines and more. These magnets not only stick to your fridge, but also clip and hold papers as well.
Available in various models like business card magnets, calendar magnets and photoframe magnets among others, these logo items are a great way to get all eyes on your logo and message while keeping things handy for your audience.
Fun and functional alike, custom magnets are budget friendly promo giveaways that will put your message on a wide display to people who happen to see these interesting magnets. Fridge magnets make excellent  handouts to your clients, employees, friends and loved ones, considering the versatility and popularity enjoyed by these.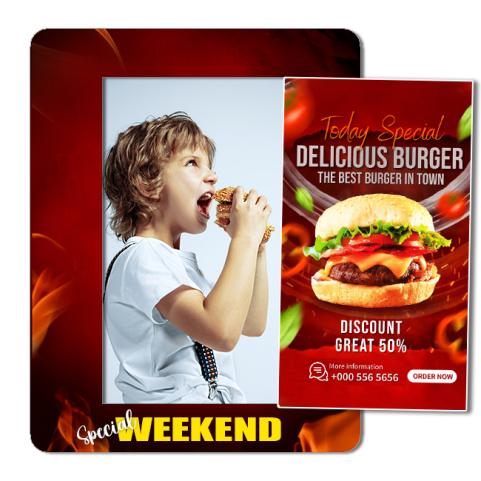 Magnets have been hot favorites of most  marketers for a long time and these are one of those things that never go out of style or never cease to exist. People love them for several reasons- whether it is to announce an event, to celebrate holidays or as promotional items
There are many celebrations like graduation, wedding, baby shower and so much more when save the date invitations need to be sent. Without invitations, people would not know a party or event will take place. Save the date magnets are a great option because that can be used for every event.  Best yet, people who place the magnets on their fridge will see the announcement many times, every day.
Save-the-date magnets are an excellent addition to any wedding planning. These full color magnets are designed to inform guests of what date you have selected for your wedding. Choosing to create personalized images and wording for your design will add that special touch that is needed to make it perfect.
Custom refrigerator magnets can be fully customized with images, taglines or more. Starting at prices of only a few cents, custom magnets are well suited  for mass promotions like mailer campaigns, trade shows and other mass promotional events. The best part of custom sunglasses is that these are well retained and will continue to make impressions for your brand for a long time
Your recipients will love your custom magnets  as these will enhance the character of their fridge doors and will serve as a ready reference of your business. Secondly, your prospects will be able to use these magnets for long even after your wedding date has passed.
Creating custom refrigerator magnets is very easy and fun to do with the design studio tool! Explore the countless interesting options on refrigerator magnets to come up with the best billboard for your brand!