Custom Business Card Magnets – Brand Reminders That Stick Along
Posted by Cmagnets
Posted on March 12, 2021
Business card magnets double up as your miniature business brochures that tell about your brand to your valued patrons. These pocket sized marketing opportunities are indeed hard to overlook! If you ask us about the best way to get spotted and remembered there can't be a better way than business card magnets. However, you don't need a business card that becomes just another card in the deck.
Customize it to make it unique and attention grabbing. Apart from adding logo or message you can include discount codes or other offers on these cards to make it more interesting and value added. Here are some smart tips to make your magnetic business cards the ultimate crowd pullers!
 Add a Fun Fact
Make your custom business card magnets far from boring by including a little fun fact that will get easy attention from the users. It could be anything that compliment your business line. For instance, if you are promoting a pizzeria, you can tell the audience about your signature flavors that are worth trying.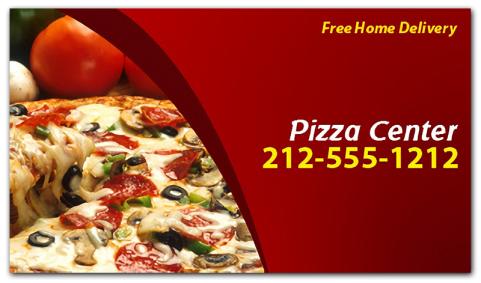 Be tech forward
Adding a QR code to your business card magnets is a great way to easily track the effectiveness of your business cards  and to see whether the information you share with your audience is interesting enough for them!
 Show Your Support for a Cause
Social commitment is what makes any business popular in the community. Every company that believes in giving back to the community or the deserving people around will get a better patronage and goodwill than those that are not socially inclined. Get your business cards imprinted with the social causes you support to inspire others to join and be part of the cause. It is a great way to connect with the audience without talking business.
Make it memorable
Business cards are available in various models, sizes and shapes. Make sure to add a human touch to your branding buy including your professional snap shot, your company mascot or something that make it easy for your prospects to remember you and connect with your business long after your initial meeting.
Make it interesting so that your recipients have  a special reason to put these  promotional magnets on their refrigerators. While they have an instant reference of your business in their plain sight,  these full color magnets also come in handy to hang up the grocery list or junior's soccer schedule. No matter which business line you are in business card magnets will keep your contact info readily available for your audience every time they need it.
How do you plan to use custom business card magnets in your promotions? Tell us your ideas on our instagram page to join an interesting conversation.