Fail Safe Ways To Customize Fridge Magnets- A Quick Guide
Custom fridge magnets are practical and fun; just like an ideal promotional product ought to be.  It is a smart marketing strategy to invest in custom fridge magnets , because people spend a lot  of time in the kitchen- not just during meal preparation but even  to relax, read their favorite books and catch up with other family members. Thus advertising on magnets is a no-brainer for any organization!
 Custom fridge magnets make cost effective handouts, that every marketer can incorporate in their promotions. Designed to last long and look great, these full color custom magnets made in USA will make a lasting brand reminder. Being budget friendly, printed magnets will also fit the budget of even start-up organizations or low budget marketers.
Here is a quick guide to customize fridge magnets like a pro, to impress your clients and make consistent brand impressions.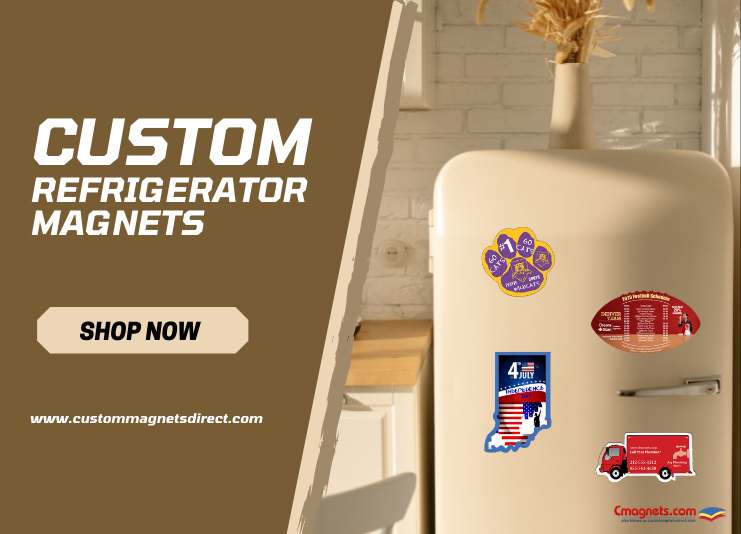 Choose the right model
Fridge magnets are available in a wide range of interesting models like business card magnets, magnetic clips, shaped magnets, calendar magnets and more. Classic models like business card magnets remain a popular choice to engage every genre of audience. As the first step, choose a model that will goes well with your theme.
Customization
After choosing the magnets model, the next important step is to customize it. Add your logo, call to action message or any other appropriate message that you wish to convey to your audience. No matter how you wish to go about it, your magnets should turn out to be one of its type.
Your customers are going to see your promotional magnets, every time they go to the refrigerator. To get their undivided attention,  you should have an interesting design. The basic objective is to customize the magnets with information, that will inspire them to take some kind of action or check out your stores right away.
The basic details that should go into the design, include phone number, website url and social media handles. In addition, you can add an interesting design, promotional coupons or even fun quotes to engage the audience. Your creativity is the only limiting factor here; as there is enough space on the fridge magnets.
Finally, make sure to print a design that remains relevant for a long time, to make it relevant for a long time. So your prospects will leave your magnets on their gadgets for years to come.
Size
Ideally the fridge magnets that you choose should not be too small to get overlooked; or too large to be burdensome. So, choose magnets that are of just the right size, to make it look nice on the fridge doors. It will also give a valid reason for your recipients to display it, and show it off to their guests proudly!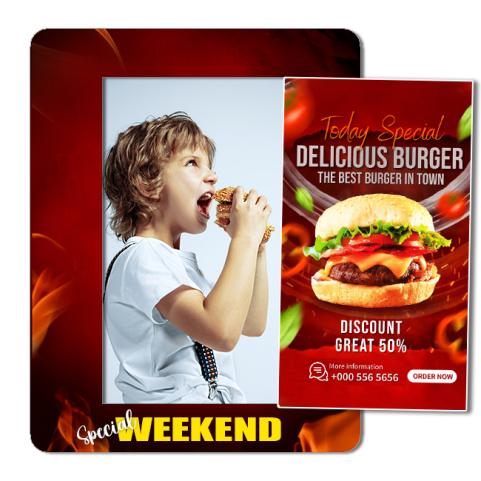 Order the Right Quantity
Ordering in bulk will indeed help you to save more as discounts. However, if you are hosting small events, you can choose low minimum magnets to stick to your budget. Custom fridge magnets are available in various price rates starting at under $1. So, you can easily find a perfect match, that will match your budget.
Now that you have a quick guide on the best possible ways to customize fridge magnets, get started by exploring our collection of custom magnets.