How to Design Business Card Magnets: A Guide

A well designed business card magnet will make a powerful tool in any marketer's arsenal. Apart from introducing their brand in a professional way, business card magnets will make it easy for the customers to relate with their brand.
It goes without saying that your business cards stand out and make the first contact point with your customers. After all, you want people to remember you, don't you? But how can you make sure that your business card doesn't get lost in all of the noise in the marketing world? Whether you are a start up or an already establish company; you need a business card magnet that is as distinctive as your brand.
Why magnetic business cards
Magnetic business cards make great promotional items because, they tend to stick around longer than ordinary business cards. Your recipients are less likely to discard them as they can put them on refrigerators, file cabinets and memo boards; where they'll likely be seen by more than one person every day.
Versatile
These full color custom magnets can be read from a distance. So choose bold text and contrasting colors for better readability. A visually appealing contact card will easily end up on a prominent spot. Thus a well designed business card magnet is a tangible and useful way to keep people thinking about your business. Magnetic business cards are ideal to promote all types of businesses including plumbers, mechanics and veterinarians; that everyone needs to approach at some time or the other. People stick these full color magnets on the fridge and when they need your services, they know where to find you.
For instance, a magnetic business card of restaurants make it easy for people, to reach you when they need a meal to go. Or a tourist attraction can give away souvenir magnets that remind visitors of their wonderful trip and set off word of mouth publicity.
Fun to customize
Magnetic business cards even double up as effective calendars and save the date reminders for special events. You can even use them for sports team calendars. Customization options are truly limitless.Business cards indeed are a versatile way to get your company's message across. Magnetize yours and you'll attract more business than ever.
Choose an appropriate model
First things first! Choose an appropriate business card magnet that will complement your branding theme. Customize it with your message and include corporate colors to make it impressive.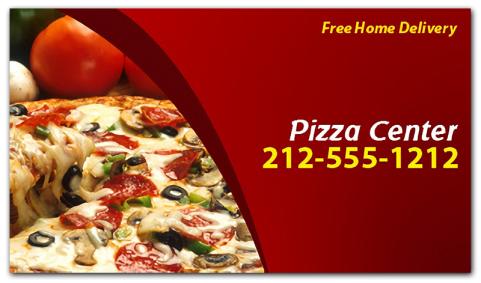 Functional
Magnets will earn a premium display spot on refrigerator doors and will come handy in sticking important reminders such as grocery lists and notes. Raise the bar for your business cards with business card magnets to leave a long lasting impression among your clients. A well designed business card magnet will always be remembered and will get your brand on the recipient's fridge, filing cabinet, or locker, rendering them virtually unforgettable.

Looking for an interesting business card magnet that will never fail ? We have you covered. Our team of skilled graphic designer is ready to help you create something that shines! You can easily make repeat business and referrals when people can easily see your contact information consistently, which makes it impossible for them to forget you and your business too! Thus you can extend the shelf life of your marketing and strike a rapport with new prospects effectively with long lasting promotional tools like business card magnets.
Explore our complete line of business card magnets to get started.