Proven Ways to Promote Your Business with Logo Magnets
Add a fun spin to your marketing strategy with custom magnets . It will not just drive sales and make leads; but enhance the engagement of the customers with your brand as well. The best part is that logo magnets will only cost you only a fraction of the cost of conventional ads like print or TV.
Here are some solid reasons why custom magnets make excellent marketing tools.
Logo magnets are often overlooked by small businesses. However, your recipients will definitely retain logo magnets considering the high utility that they enjoy. These full color magnets are indeed hard to resist, and will even double up as a fridge décor item.
Magnets will even make a handy way for your prospects to pin up their reminders. Moreover, these giveaways will constantly expose your branding by remaining right in front of your audience. How often your customers are exposed to your brand is what makes marketing campaigns effective. The more a customer sees your branding, the more likely they are to reach out to you.
Budget friendly
Promotional magnets have one of the lowest costs per impressions. So you will be spending just pennies  for multiple interactions with your customers, unlike other conventional promotional items that  will cost you many times than logo magnets.
Limitless options
Custom magnets are available in a wide range of models including business card magnets. Unlike paper cards that your recipients are more likely to misplace or damage, magnetic business cards will remain in plain view of the audience for a long time.
These sleek and trendy custom business card magnets will easily get stuck to a client's refrigerator or filing cabinet. Your recipients will also find it useful to display their kids artwork or family snapshots,  which in turn will make them special.  Thus your recipients will know where to find you  when they are in need of your products or services.
Get 365 days of brand promotions at one time investment with custom calendar magnets. Ideal to engage customers from all walks of life, calendar magnets will also easily meet your marketing goals. One of the top sellers in custom magnets, calendar magnets will even make valuable repeat impressions for your brand,  at one time investment.
Car magnets
Outdoor safe and weather resistant, these full color magnets are indeed born crowd pullers.  Get across  your message on the move with these long lasting car magnets that are available in various shapes and sizes. Nobody can take their eyes off these delightful magnets that stand out in style. Ideal to promote brands, drive fund raising events and more, car magnets will obviously make a safe bet to  add wheels to your outdoor branding.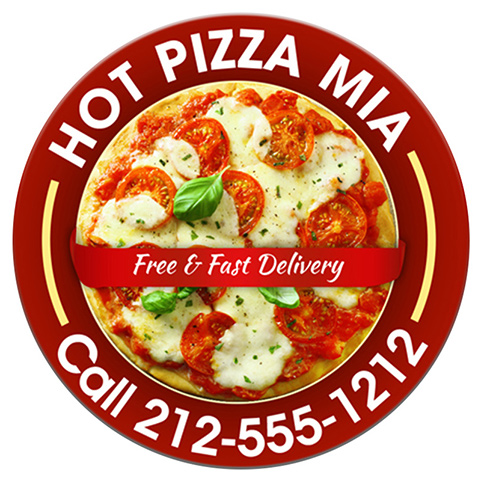 Sports Schedule magnets
Sports schedules are popular not just the players or hardcore fans; but it is a perfect way to engage anyone with your brand while displaying the schedules of their favorite sporting event. Choose from a wide range of schedules including football, hockey, golf, basketball, baseball and racing. Your recipients will not just miss a game; but will even be drawn towards your brand.
Looking for more logo magnets? Explore our complete line of custom magnets to choose a model that will match your theme.