What Makes Custom Fridge Magnets Classic Giveaways
Custom fridge magnets make high volume marketing items for a variety of reasons. Available in a wide range of shapes and colors, logo magnets are cost-effective, easy to brand, and above all very useful to your recipients.
High visibility
The refrigerator is an essential and high utility appliance in every home and most offices. Thus these full color fridge magnets will earn a premium real estate on the fridge doors, displaying your brand and message. Moreover, your recipients will find these logo magnets a handy way to hold up documents or pictures. So, fridge magnets will ensure that your company and brand becomes part of their everyday life.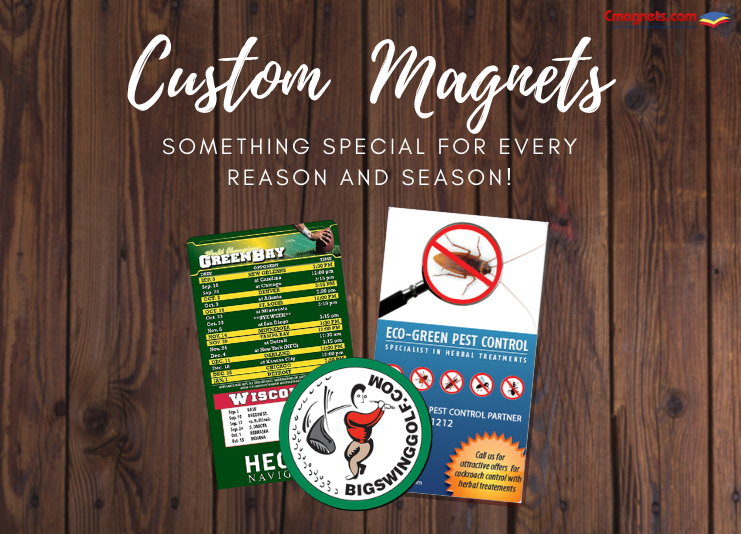 Limitless options
Fridge magnets are available in a wide range of shapes including standard rectangle shaped magnets to shaped magnets, picture frame magnets and a lot more. The incredible options will increase the novelty and utility of these items. Every time your recipients open the fridge doors or simply walk past these gadgets, they will see your message.
Low cost advantage
Custom fridge magnets have one of the lowest costs per impressions, which makes it a perfect choice even for low budget events and marketing. In addition, bulk orders will further bring down the cost. Thus marketers can confidently invest in custom fridge magnets for mass events like trade shows.
Easy to customize
Custom fridge magnets are easy to customize. No matter whether you wish to add your brand, message or artwork, these full color magnets will indeed set a perfect backdrop. An eye catchy design will easily turn these logo magnets into the ultimate crowd pullers among promotional giveaways. You can easily establish a strong brand by incorporating brand colors. In addition, integrating the company's identity into simple promotional products can make a huge difference. It will enhance your brand popularity and will help new clients to become familiar with the brand.
Easy to distribute
Having the best giveaways will only make your job half done because what matters the most is how effectively can you get your message out into your target audience. Light weight and compact, magnets are easy to distribute both in person or as mailer items.
Magnets are timeless
Timeless promotional products like magnets are ideal to use all year long. Logo magnets are appropriate in all seasons and reasons; and will never look out of place anywhere . In addition it will get used by your clients on a daily basis as well. It is ideal to be used in the office and at home. Plus, these trendy magnets would be greatly appreciated by clients of all ages.
Practical
Further more, promotional magnets are useful for every genre of your target clients and will maximize the effectiveness of your campaign. For instance, choose sports schedule magnets for a sports loving audience as they will find it beneficial to keep track of the game days of their favorite teams.

So, if you have been looking for a handout that everyone will find useful and more importantly wont break the bank, custom magnets will make a great choice. Reach out to our team for tips and ideas in choosing the most appropriate promotional magnets right away.