Win Your Marketing Game With Custom Magnets
Win your marketing game by impressing your audience with custom magnets. These full color magnets will make high visibility billboards that will keep your brand in front of your audience every single day.
Logo magnets are available in a wide range of popular models, that are ideal for both indoor and outdoor use. If you want to take your message to the streets, invest in custom car magnets. People will easily get to see the products and services you offer, and will surely be inspired to save your contact information for future use.
Custom magnets are tried and true marketing concepts that never fail. They work every time because people are easily attracted to the full color images printed on these logo magnets. Make sure to add a great design and unique taglines to make it easily  noticeable. Magnets are hard to resist. It will  put your message on display even  on crowded streets, where not many  promotional strategies work.
Choices galore
When you choose custom magnets as your merchandise, you can be sure that you get something special for everyone and every promotional setting.
Here are some of the popular models that you will match your promotional strategy.
Business card magnets
Available in various sizes, these full color business card magnets will make a classic way to introduce your brand to your audience. When they have these logo magnets right in their plain sight , they will know exactly where to look for your contact details.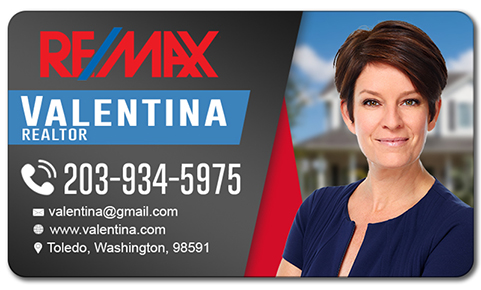 Calendar magnets
Any business niche will find these high utility giveaways a smart handout to ensure 365 days of brand visibility. Choose from a wide range of models to complement your theme and ensure the ultimate retention. A  visually appealing calendar magnet will indeed get easy eyeballs of your audience. It will even make a great conversation topic among people.
Sports schedule magnets
Sports make an engaging talking topic for most Americans. So, can there be  a better way for marketers to communicate with this sport loving niche than sports schedule magnets? Available in various sporting themes, thee full color magnets will make a great reference item of the sport schedules of their favorite team, apart from your brand reminder.
Photo frame magnets
Photo frame magnets imprinted with your logo are a great way to attract attention. They make a pretty picture frame for your recipients to flaunt their family pictures and kids' artwork. Plus, these will also double up as high visibility display boards for your brand as well. Make it unique by including your logo, contact details and artwork. It will surely make these handouts truly memorable for your recipients.
Why Are Custom Magnets Great for Promotional Marketing?
Custom magnets are popular
Firstly, magnets are  born crowd pleasers that will engage every genre of audience with ease. Order in bulk for the best price discounts, customize it with  your promotional message and artwork and Voila  you have a popular handout that will impress people of all age groups and demographics.  If you are not sure about the possible custom giveaways that will surely impress the audience,  play safe by making custom magnets as your swag.
Your audience demographic may matter a lot during  your promotional product choice. However, when you have incredibly popular giveaways like magnets, you have ample scope to fine tune your marketing and reach out to a different demographic base.
Choose Your Giveaway Channel
Now that you have all the details of your giveaway, you can decide on the best possible ways to distribute these. Magnets are light weight and easy to distribute in person or mail out. If you have a traditional brick and mortar store, you can leave a bowl of custom magnets at the billing counter. This will easily build up a buzz and  bring both new and existing customers to your stores.
As gifts with purchase
Free gifts are indeed popular options to impress your audience. No matter how small it may be, freebies will leave a lasting impression in the minds of your audience. Custom magnets can be made free giveaways with purchase above a specific amount. You can even give them away to everyone who drops into your stores without considering  the fact whether they purchased anything or not.
Online promotions
If you have an online store, you can include promotional magnets as giveaways with any order. It will even make excellent online contest prizes for your customers.
As trade show swag
To leave an impression in big events like trade show you truly need unique handouts that are hard to resist. Custom magnets will win hands down as crowd pulling handouts to make your trade show booth the talk of the town literally! These colorful magnets will attract the attention of participants, and you can even get the attendees sign up for your newsletter to get free magnets in return. It will help you to compile a  mailing list of prospects, while sending home the attendees with your message. Double delight indeed !
Every time they see these full color magnets on their fridge doors, they will surely be reminded of your brand. It will even make a great talking topic among everyone who happens to see it. So, you get an additional form of brand marketing without repeat investment or effort.
As corporate giveaways
Leave  your brand signature during business events by handing out custom magnets printed with your brand and message. Choose from a wide range of interesting models like shaped magnets that will offer countless choices that will match your theme. The fun thing about magnets is that they come in many different styles to suit anyone. No matter what your customer niche is like, chances are, they will surely use these logo items.
Promotional products are a creative, fun way to grab the attention of customers, and drive traffic to your website or store. Need more tips on the best ways to use custom magnets as part of your marketing plan? Contact us to learn more.