Enhance Your Brand Visibility With Custom Refrigerator Magnets
Posted by Cmagnets
Posted on May 3, 2021
Fridge Magnets are a fabulous way to spread your word and promote your company message. It will make a fun and subtle way to stick your brand in the minds of potential customers. Custom refrigerator magnets are available in a wide range of models including business card magnets to photo frame magnets to sports schedule magnets to calendar magnets and more, you have a lot of choices to consider.
Ideal as handouts for your next company events or trade show, these budget friendly magnets are high quality, and durable, which can ensure consistent and high visibility promotions for your business.
Custom fridge magnets are classic promotional items that stick around. Choose from a wide range of shapes and styles that are appropriate for any kind of business or message delivery program. For instance, if you are a realtor agency, these full color, house shaped magnets will make a great choice. Check out these eye catchy pizza shaped magnets that make great branding staples for pizzerias. Once your promotional fridge magnets earn that place of pride in the kitchen, your prospects will have a daily reminder of your name and services.
Versatile and highly visible, custom refrigerator magnets are well suited for every business niche including food delivery, pet sitting services, doctors' offices and more. Your clients will have your information on hand when they need it without having to search for your number.
Fridge magnets are not just your brand reminders but often double up as interesting fridge décor items that are here to stay forever. Your recipients will find it useful to hold up their reminders or shopping lists, which will make one more reason for them to reach out to your magnets. Calendar magnets  get retained for a whole year as it makes it easy for them to schedule appointments and special events. Your company name will be right there at the top of the calendar every time the user glances at it.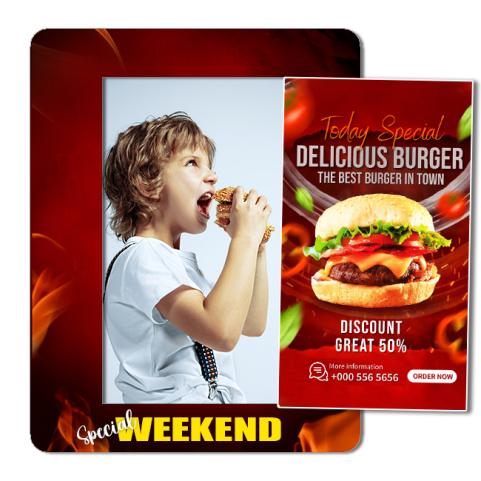 Notepad magnets make value added custom gifts that will never get overlooked. Grocery stores can hand out these magnets that will  put your store's name in front of the audience while offering their customers a notepad to make a shopping list. These high utility handouts Will work well for any retail business – whether you sell cheese, computer or toiletry items.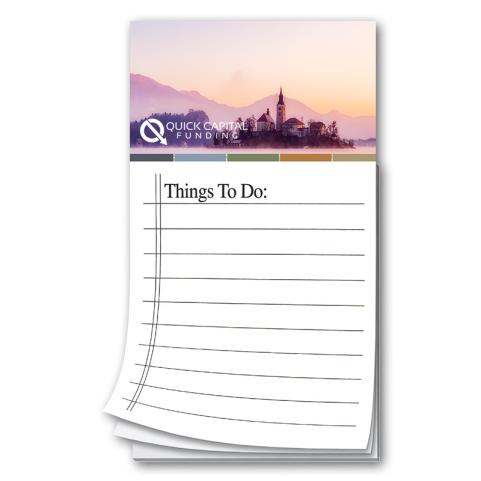 Small and lightweight, custom fridge magnets are powerful tools for businesses to stay connected with their customers. Choose from a wide range of sizes, shapes, designs, styles, and colors that are available. These versatile custom magnets will work well for any business as your brand and message will remain in your customer's line of vision every time they make a shopping list!