Smart Tips To Use Fridge Magnets As Effective Promotional Tools
Posted by Cmagnets
Posted on April 8, 2021
The basic objective of every business promotion is to increase brand visibility and promote product familiarity. Though fridge magnets are ubiquitous and low cost items that are everywhere, these can be customized to make potent marketing tools for businesses in all niches.
Firstly, custom fridge magnets are found in nearly every household.  These brilliantly colored and interestingly shaped refrigerator magnets break  the monotony of the dull fridge surface and bring in a distinct identity to the spaces. Moreover, fridge magnets are used by your recipients to stick up emergency phone numbers, school timetables and kids artwork among others, which in turn enhances its utility among the audience
The use of refrigerator magnets in branding is not a new concept. Food brands and restaurants have been using fridge magnets effectively for many years to promote their business. As refrigerators are traditionally associated with food, it makes sense to put their message where the prospects are more likely to see.
High visibility
The incredible visibility of refrigerator magnets makes these powerful marketing tools as your message imprinted on it will leave a lasting statement while being subtle. Just imagine the number of times your recipients will see the message imprinted on these custom magnets as they open the fridge doors to fetch grub and drinks and replenish food stuff. Thus custom fridge magnets will enhance the brand familiarity.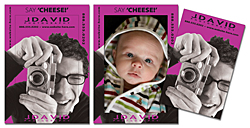 Custom fridge magnets ensure easy access to your phone numbers for your customers. Your recipients are more likely to use magnets that are right in front of them. They just have to glance at these full color magnets that pop of out of their fridge doors to find you without  having to hunt around in a drawer for a restaurant phone number every time they need to order takeaways. Thus fridge magnets are an excellent way to promote your product without being intrusive at the same time.
Versatile
Custom refrigerator magnets are not just ideal  for promoting food related businesses. Versatile, popular and above all highly visible, these magnets can be used any services like pet care stores, plumbing services and even pharmacies that wish to keep their contact information right in plain view of their audience.
Easy Customization
Probably the biggest advantage of custom fridge magnets is that these are easily customizable. Attractive and colorful, custom refrigerator magnets provide both aesthetic value and functionality alike. No matter whether you wish to add your logo, artwork or tagline, your message will easily engage the audience and draw them closer to your brand.
How has been your experience of using custom refrigerator magnets as your marketing tools? Share your thoughts with us on our facebook page.