What Makes Custom Business Card Magnets a Great Marketing Investment?
Posted by Cmagnets
Posted on April 20, 2021
Business cards help marketers to get across their message and contact information to their prospects in a single glance. The incredible shelf life coupled with the durability of custom magnets will enable it to rack up thousands of views while on someone's fridge, car or filing cabinets – all of this from a one-time investment! Offered in a wide range of sizes and price rates, these full color printed magnets can be used to promote your business, school, or event.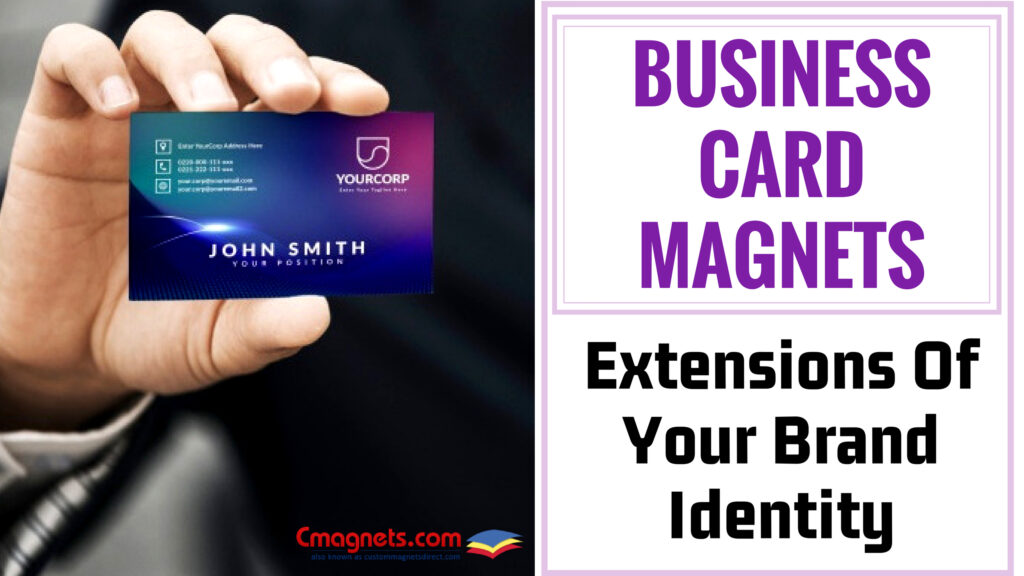 Easy to distribute
Business card magnets are perfect marketing tools for any brand! Easy to distribute and mail out, these compact magnets are well suited for mailer campaigns and mass events like trade shows. magnetic business cards will not get damaged or misplaced unlike conventional paper cards. Plus as these remain in plain view of the audience, your message will get their undivided attention as well.
Attention grabbing
During networking events like trade shows, the attendees will be bombarded with tons of business cards, most of which may fail to make its way beyond the trade show floors. However, business card magnets make a fun, functional marketing item that's likely to leave a lasting impression among your audience and will earn a permanent spot of their fridge doors or filing cabinets.
Easy to Personalize
Custom magnetic business cards can be personalized with any message, logo or design you want. Available in a variety of shapes and sizes,  you can easily choose a business card magnet that fits your unique branding needs.
Here are some tips to make your custom business card magnets an absolute crowd favorite!
Keep your design and text information as simple and short as possible, displaying only the most essential of information.
Use an appropriate font size to make your contact information visible and easy to understand for your prospects.
Use a relatively bright color for either the background or the main font to ensure the right contrast and make your message stand out.
The artwork should ideally be placed in the center to make it prominent. If the design spills over to the edges, it may appear cropped and less professional.
 A colorful magnet is more than just a smart way to get your business noticed. Apart from your business information, you can include useful info like kitchen conversion units, emergency numbers or inspirational quotes to make it more value added and interesting. Your recipients will indeed find some extra reasons to keep these full color custom magnets on their fridge for a long time!
How do you plan to incorporate business card magnets in your promotions? Share your thoughts with us on our facebook page