Different Types Of Promotional Calendars
Posted by Cmagnets
Posted on February 10, 2020
Calendars have been around for thousands of years. Though the calendar we know and use today, the Gregorian calendar, may not have changed much ever since it first came into existence, we have a range of different calendar models to choose from.
Wall calendars
Custom Wall calendars are highly popular as handouts. Reports show that 64% of people have a wall calendar in their office while 32% have at least one calendar at home. Having a calendar at easy access will make it easy for the users to organize their days, weeks or months and tick off their schedules.
Wall calendars that are available in a wide range of designs will enliven the living spaces and double up as wall décor items. Low cost advantage and a generous imprint space make calendars the best choice for advertisers. The big plus is that wall calendars not just enjoy 365 days of retention but often end up as event souvenirs and collectibles even after the year ends.
The main attraction of wall calendars is that these have a different picture each month, which gives it a fresh look every month. Plus, there will be plenty of space to jot down appointments, meetings and holidays
Greeting Card Calendars
Greeting Card Calendars make a great holiday favor; it includes a full year calendar and a greeting card in a convenient design. In Trifold greeting card calendars, the greeting card portion is on the top section, while the imprint is on the very bottom.

Stick up calendars
Marketers looking for a long lasting promotional handout will surely find these logo stick-up calendars a great choice. Easy to stick on cabinets, car dash boards or in fact any convenient space at home, office or vehicles, these handy calendars are also easy to distribute. Your recipients can keep these calendars anywhere because of the convenient adhesive backing. Budget friendly and compact, these are especially well suited for mass events like tradeshows or mailer campaigns.
Custom Stick up calendars are perfect handouts for automotive businesses, car dealers and logistics companies. These calendars can be easily stuck on the cabinets of the vehicles to have a ready reference calendar plus the contact information of the company. These calendars can even be fixed using a pushpin on a corkboard if you do not want to stick it.
Stick-up calendars can also be used in semi outdoor spaces where these aren't exposed to rain, snow, sleet, or other weather elements. These can be stuck on any type of garden shelving, including metal or plastic.
Desk calendars
Desk calendars are always in the constant sight of the users. Offered in a wide range of delightful models, desk calendars are aesthetically appealing. It will earn a spot on the work desks of your recipients for a whole year. These space savers will fit into the reception counter or the phone desk to offer a calendar at easy access. You can view an entire month in a glance and flip the page to access the next month. Also known as table calendars, these everyday items will make it easy for anyone to stay organized and tick off these tasks.
Another type of desk calendar is table tent calendar. It is commonly seen in offices, educational institutions and doctors' offices among others. Designed to fit perfectly on a reception counter or by the phone on your table, branded desk calendars are highly practical because it will help you to keep  a tab on the schedules and task list.
Weekly/monthly planners
Custom planners will have spacious monthly grids to mark appointments and other reminders against each date apart from white sheets for note making. Planners thus bring together the dual advantage of a calendar and a planner alike. Monthly custom planners will help everyone to schedule their appointments and stay well organized throughout the year.
Wallet Card Calendars
It features a business card on one side and a full-year calendar on the other. Offered in the same size as a business card, these fit into wallets and bags easily. However, for this same reason, card calendars are least visible as well as the users may take these out only  when they need it and the rest of the time , these promotional calendars might remain oblivious unlike desk or wall calendars that remain in plain view for a whole year.
Calendar magnets
Custom calendar magnets are available in a wide range of shapes and sizes. These can stick to magnetic surfaces like metal file cabinets, or refrigerator doors to offer 365 days of brand promotion at one time investment. Magnetic calendars are versatile, which makes it a proven promotional item for all types of events and audience groups.  These full color magnets will double up as a fridge décor as well.
Everyone needs a handy calendar to stay organized and plan their schedules and every time your prospects take a look at the calendars your brand will make valuable impressions. Calendar magnets make items that people can use every day. Get it customized with your message to make it easy for your customers to reach out to you.
It takes a lot of impressions to establish brand familiarity and when you have handouts like calendar magnets that people see every day, it makes your brand more popular and well recognized.
What makes custom calendar magnets exceptional?
Limitless choices
Choose from various models like school calendar magnets,  house shaped calendar magnets and much more.  Calendar magnets are budget friendly promotional items with an unbeatable popularity.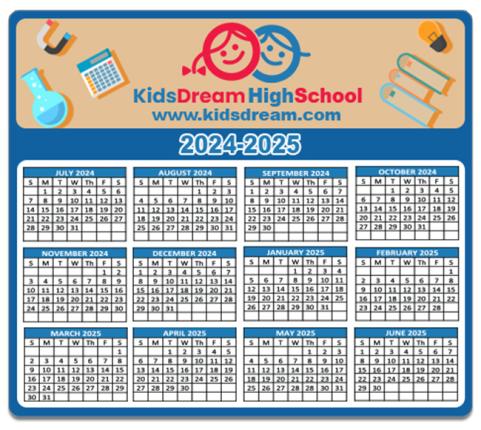 A calendar is one of the most looked at items in any home or office. Every time your prospects check the events, holidays and schedules they will be reminded of your brand.
Customization options
 Calendar magnets can be imprinted in full color with your message or artwork to stay in plain view of your prospects. Offered in a wide range of shapes and sizes, custom calendar magnets will  offer a generous imprint space for your message as well.
Versatile
Calendar magnets make popular handouts for all types of events and audience groups. Light weight and compact, these logo magnets  are easy to distribute during community events, tradeshows, street corner promotions or door to door advertising among others.
Calendars Last All Year
Calendar magnets get a high retention of over 365 days. Your brand imprinted on these will thus not lose its freshness and relevance after a few days of your campaign.
Well retained gifts
Calendar magnets are well received gifts. People need calendars in their living room, office room, kitchen and in fact wherever they are. Portable, light weight and easy to fix, calendar magnets enjoy an impressive fan base.
More value for your investment
Calendar magnets arrive much before the beginning of a calendar year and stay up for the whole year. Your brand will get repeat impressions without any repeat investment or effort. Budget friendly and popular, calendar magnets will offer the best of both the worlds of promotional value and staying power, which makes it one of the most powerful marketing tools.
Choose the right calendar to promote your brand, business, or service and get the best brand impressions. Not sure which of these promotional calendars are the best for your branding theme? Feel free to call us and our product experts will always be happy to assist you.